To pay for your network plan, purchase credits and buy gifts on a Ning Network, or to pay for any membership, donation or merchandise fees, you'll want to have a PayPal account. If you're setting up Paid Access on your network, you'll need a verified PayPal account. A verified PayPal account means that you have either added and confirmed a bank account with PayPal or received approval for a PayPal Plus credit card (see PayPal's frequently asked questions on this topic here).
Head over to the PayPal website and follow these steps to set up your account:
Look for the Account login box on the left-hand side of the page and click the "Sign Up" link.
Use the drop-down box on the next page to enter your Country or Region and your Language, then click the "Get Started" button under "Personal".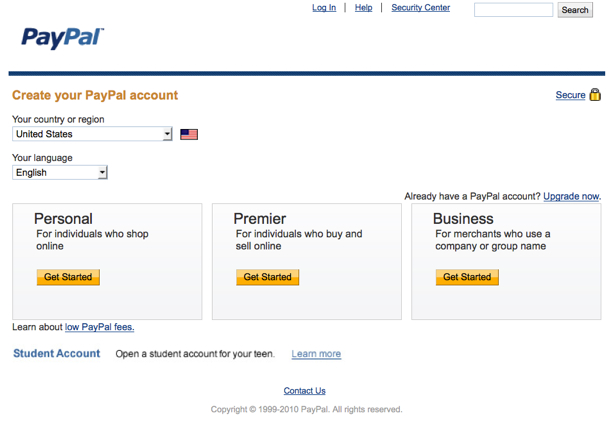 Fill in all of the information fields you see on the form before clicking on the "Agree and Create Account" button.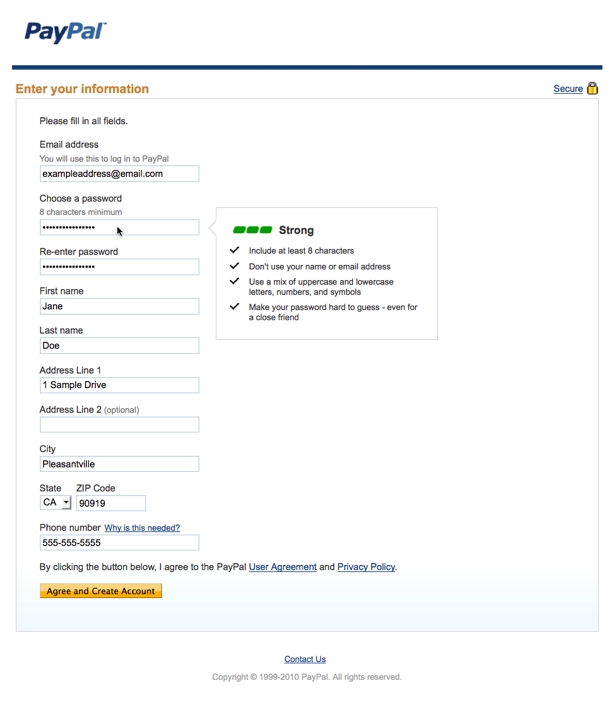 If you have any other questions about setting up a PayPal account, contact the PayPal Help Center.
Similar Articles: