You can set up a CafePress store on your Ning Network by going to the Features Layout page and clicking on "Add Ning App".  Find the CafePress Ning App in the E-Commerce category.  Click on "Add Ning App" and then choose where you would like your CafePress tab to appear in your Tabs & Pages manager.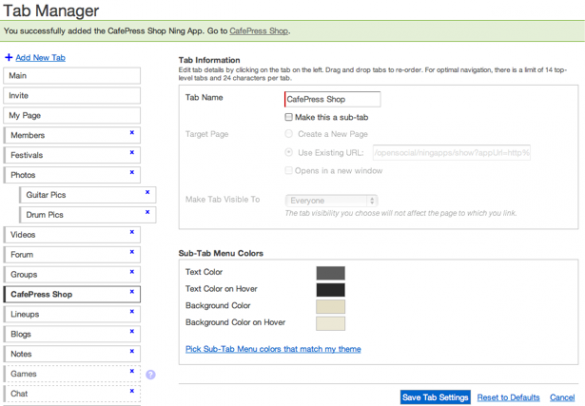 Then, go to your CafePress page and set up your store!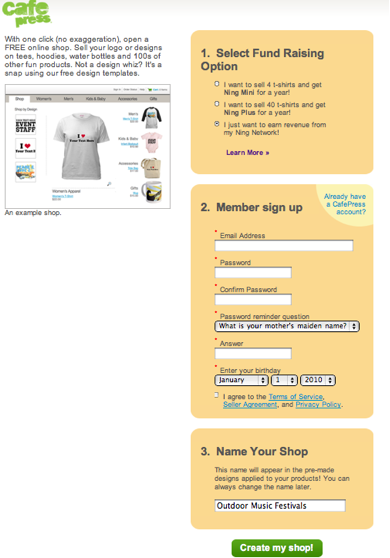 If you don't already have a CafePress account for your Ning Network, then you will need to create an account.  You can do this without ever leaving the CafePress Ning App page.
After you have created your CafePress shop, you will be able to begin selling merchandise for your Ning Network.  Click on "Edit your Shop" to customize your CafePress merchandise even more.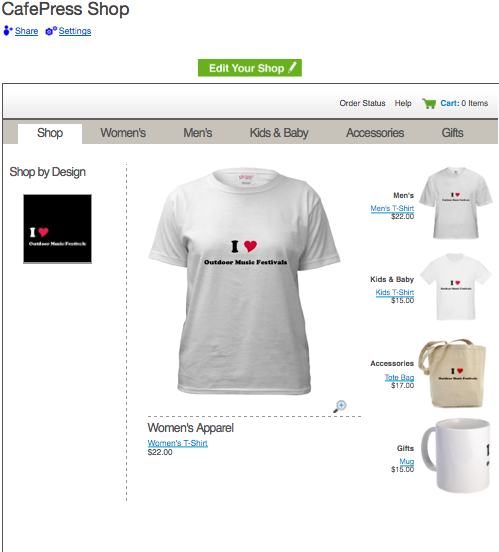 You can see how much commission you have earned with your CafePress store by going to CafePress.com and signing in with the email address and password that you used to set up the Ning App.  Then, click on "Your Account" to view your sales.
If you have questions about the CafePress Ning App, you can contact the CafePress support team at ning@cafepress.com.
Similar Articles: