To begin using the Constant Contact Ning Extension, head to the Ning Extensions page under the Tools section of your My Network tab and click its "Activate" link.  In the lightbox that will appear, enter your Constant Contact username on the left, or click the link to sign up on the right.  You'll then be redirected to Constant Contact to set up your account, or to sign in.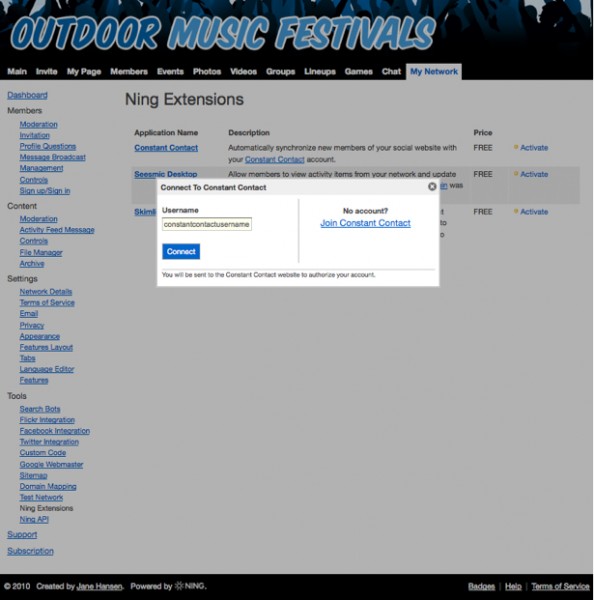 Once you've signed in to Constant Contact and granted the Ning Extension access to your account, you'll be redirected back to the Ning Extensions page on your network.  There, you'll be able to use the drop-down menu to choose the contact list you'd like new members of your Ning Network to be synched to, and if you'd like to automatically import all new members or only some, based on their answers to a profile question.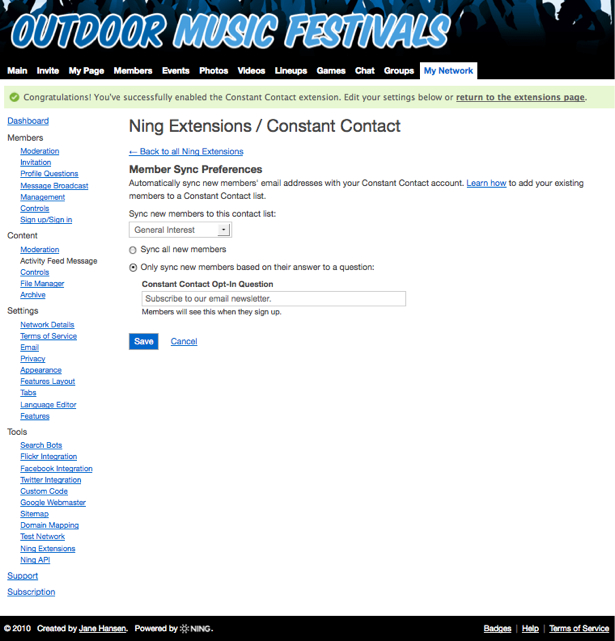 Click the "Save" button when your settings are in place.
IMPORT YOUR EXISTING MEMBERS INTO CONSTANT CONTACT
When you activate the Constant Contact Ning Extension, your new members will be automatically synched to the contact list you specify.  You'll want to take an aditional step to import any existing members into your contact list.  To start this process, export your members' profile information from your Ning Network.  On the Constant Contact page, click the link on the right to "Import your contact list."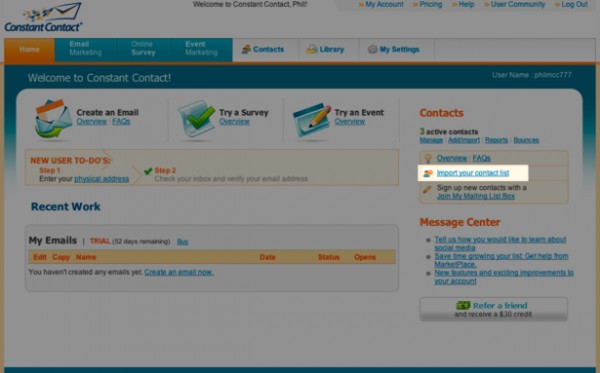 Select the list you want to import to and then click "Next." On the following page, choose the option to copy and paste your contacts, then click the "Next" button.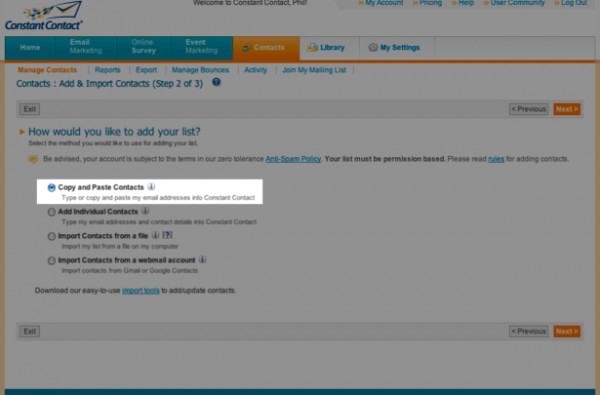 Highlight the email addresses of your members in the export CSV file and copy them to your clipboard.  Click back to the Constant Contact form and paste the addresses in.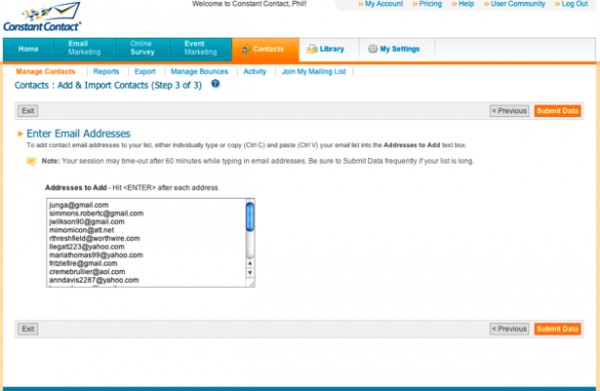 Then, click the "Submit Data" button and your existing members will be added to your Constant Contact account for easy messaging.
Similar Articles: