If you want to transfer your domain name that you purchased from another domain registrar over to eNom, you can do that by first preparing your domain name for transfer through your current registrar.
Follow their specific instructions for unlocking the domain, verifying your contact information, disabling ID protect and getting the authorization (EPP) code. Once you've prepared the domain name, you're ready to transfer to eNom.
After you've created and signed in to your eNom account, head over to the Domains tab and click on "Transfer Domains". Click on the "Transfer a Domain" link that opens up beside it.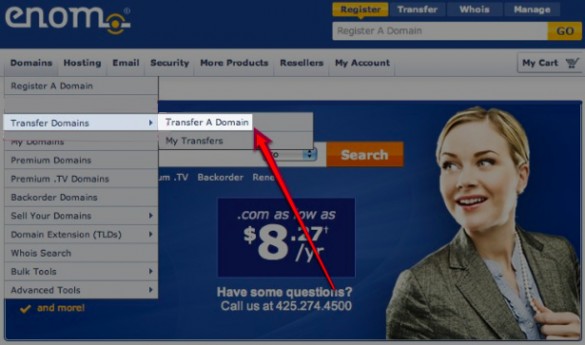 In the field provided, list the domain name you want to transfer. Include the domain name, followed by a comma, space and then the authorization code. Here is an example of how your domain and authorization code should appear:
exampledomain.com, 11111111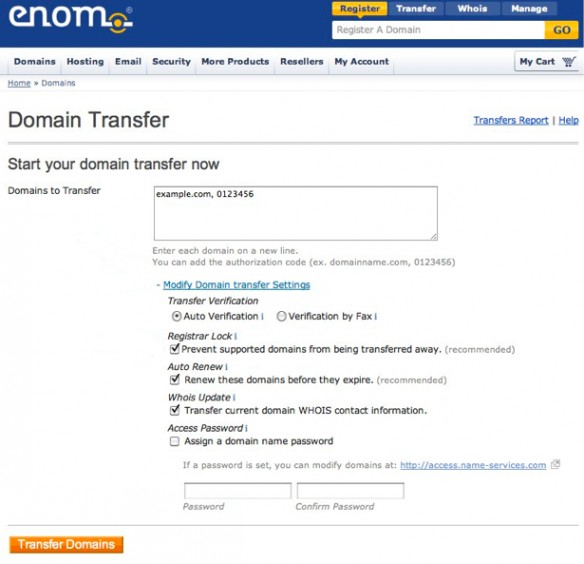 You can click on the "Modify Domain transfer Settings" link to customize your transfer settings further.
Click on the "Transfer Domains" button. You may be prompted at this point to enter an authorization key if you haven't yet. Type the key into the Authorization Key text field and click "Continue" when you're done.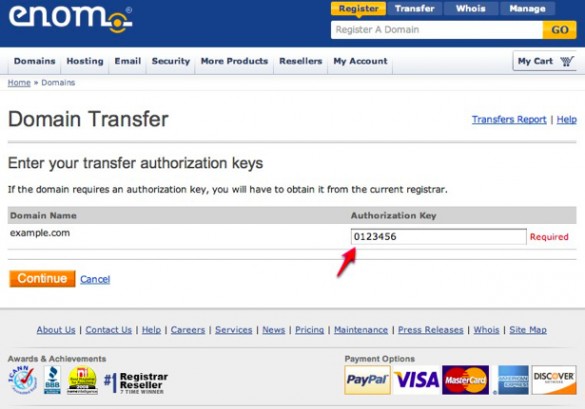 You will then get a chance to review your transfer order on this next page. Please note that there is a fee for transferring your domain over to eNom, which you will be able to see before you click on the "Submit Order" button. If you wish to not continue, click on the "Cancel" button.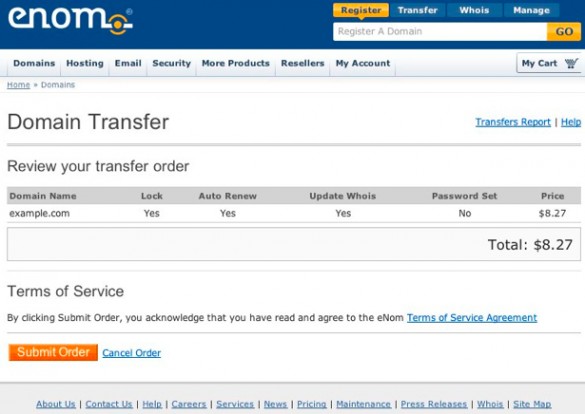 Now when the domain name contact person receives an email from eNom asking them to approve the transfer, they can do so by following the subsequent instructions in this email.
Similar Articles: