There are a couple of different ways to upgrade your Ning Plus network. The first way is by signing into the Ning Network you want to upgrade, navigating to your My Network tab, and then clicking the "My Account" link located under "Dashboard."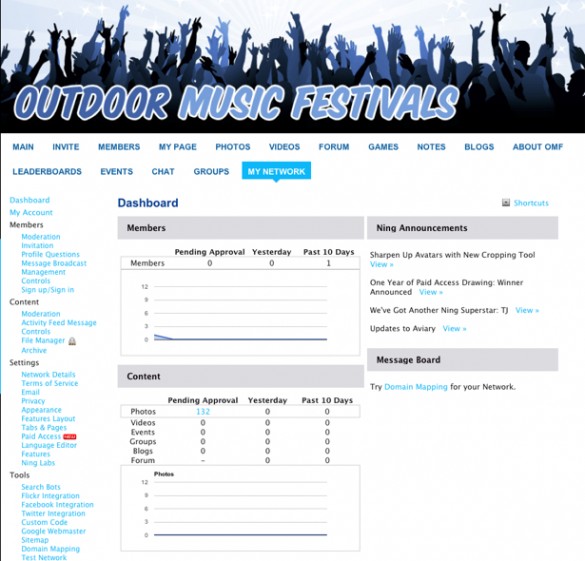 You'll be redirected to your Ning.com profile, where you'll read about the plan you've opted to upgrade to. Apply the new plan by clicking the "Change Plan" button on the right side of the page. You can choose whether you want annual billing or not by selecting the checkbox. Confirm this change by clicking the "Upgrade Now" button when the box appears.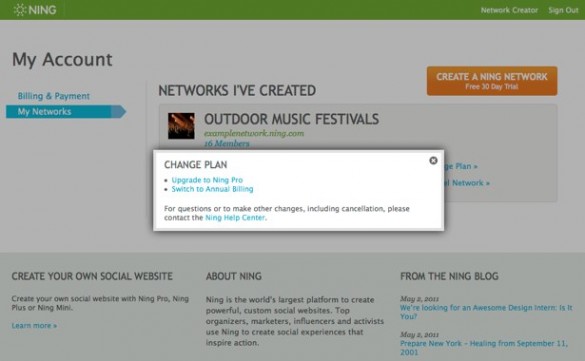 The other way to upgrade is to go directly to Ning.com and sign in there. Your Ning.com profile will display all your Ning Networks you've created.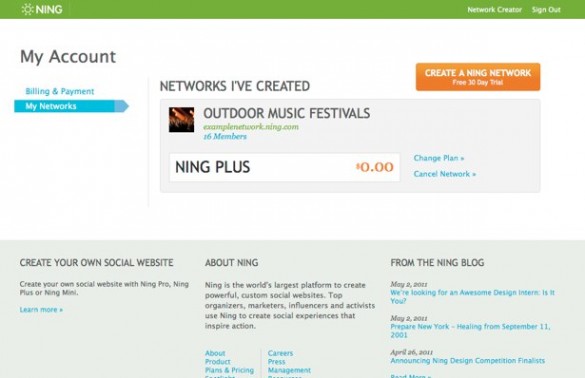 Click on the "Change Plan" link located to the right of each network to select a new plan.
On the next page, you'll be able to read all about the plan you'll be upgrading to. You'll also see the option to switch to annual billing by clicking on that link to take advantage of the discounted annual rate. If you choose this option, you'll be asked to confirm on the next page. Otherwise, click the "Select" button to continue: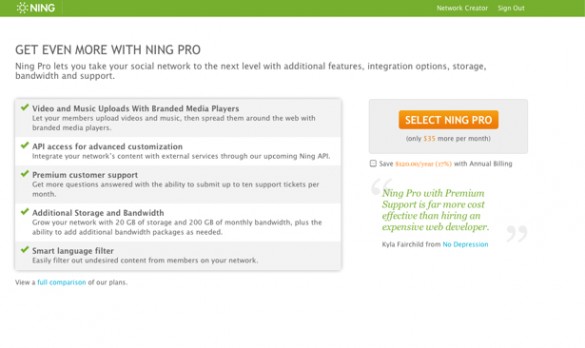 Then, confirm your purchase by clicking the "Upgrade Now" button on the box that appears.
Your new plan will be immediately applied to your Ning Network!
Similar Articles: