After you have registered your domain name with Ning Names, follow these steps to set up the domain mapping for your newly purchased domain.
1. Sign in to your account at NingNames.com.
2. Head over to your My Account tab and click on the Registered Domains link. This will bring you to the Domain Manager page.
3. Find the domain you just purchased. Click this link.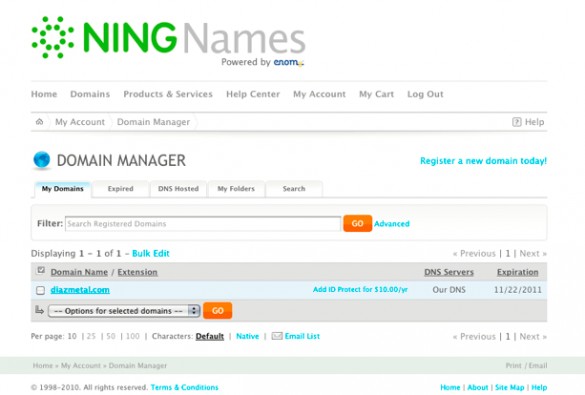 4. Here, you will see a Standard Host Names section. In the first row where it says "www" under Host Name, change the Type to "CNAME" and enter your network's domain in the Address field (yournetwork.ning.com), without the www.
5. In the second row, the Host Name should be "@", change the Type to "A" and enter our IP address in the Address field (208.82.16.68).
6. Click the "Save Changes" button.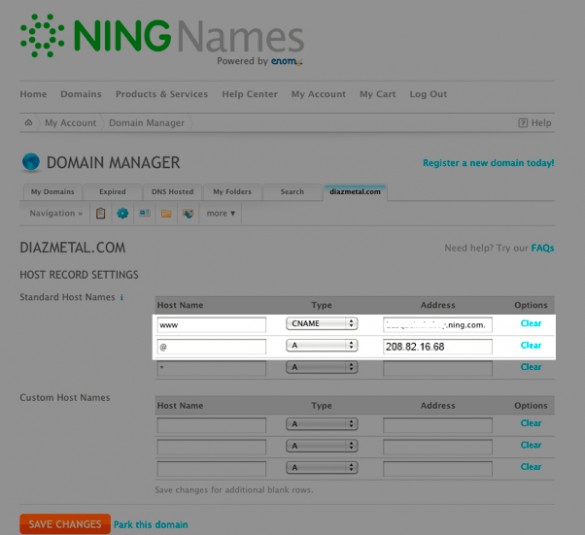 This completes the domain mapping settings for your new domain on Ning Names! Now, after you've set everything up with Ning Names, just go back to your network and click on the Domain Mapping link from your dashboard.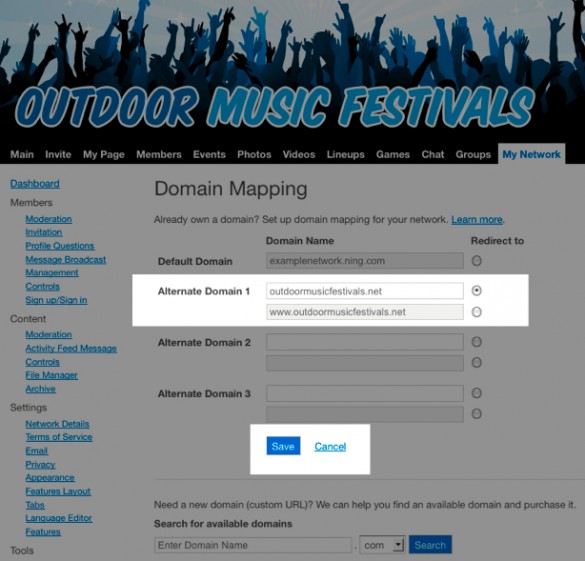 Once here, enter your newly-created domain into the "Alternate Domain 1" field. Select the radio button next to the domain name you'd like to have display in the navigation bar, click "Save," and you're done!
Please Note: Your changes may take up to 48 hours to appear. If you have any questions for our team, please check out the instructions on our Contact page.
Similar Articles: