Are you seeing a 500 error when trying to access a Ning Network?

This error message indicates that the page or site is currently inaccessible.  Try reloading the page to see if you can then access the page.  If not, check out our Ning Status Blog at http://status.ning.com for current reports, as we will note there when there is an issue which our on-call team is investigating.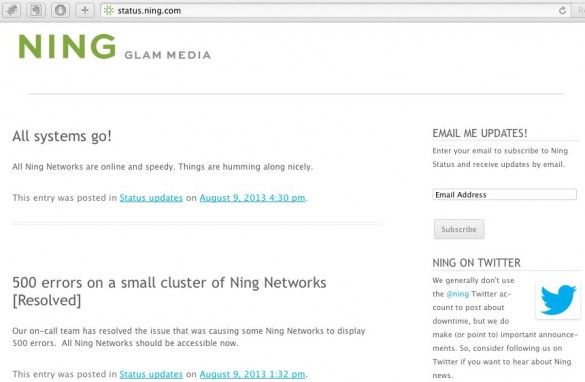 Enter your email address on our Status Blog in order to subscribe to Ning Status notifications and keep updated on the health of the Ning Platform.
Anyone experiencing difficulty with accessing their network can also contact us in the Help Center directly via this form.
Similar Articles:
---