The File Manager feature allows you to upload and manage files directly on your Ning Network. You can use this feature to store any type of file, add HTML pages and their supporting files, customize the URLs of your uploaded HTML pages. You can upload up to 100 files in the File Manager.
To get here, click on the green administrative toolbar in the upper left corner of your network.  Click on the first tablet icon to get to the Social Site Manager panel in the dashboard.  From here, click on the "File Manager" link.  You can upload files that are up to 7MB in size.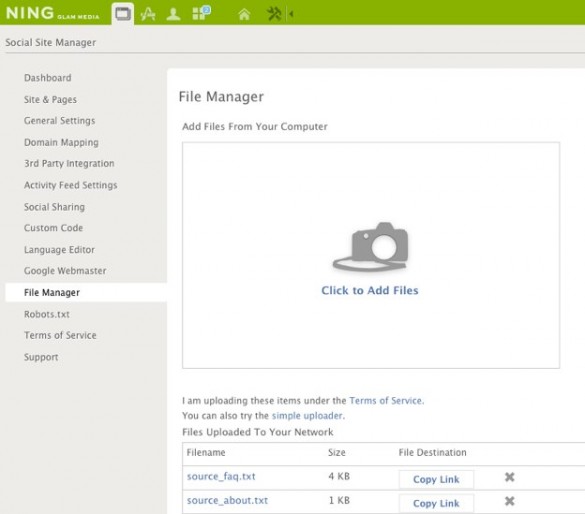 Need more file-storage space or larger file size limits?
While you can definitely use your network to upload and store files and share them with others as you see fit, you'll find that they need to be small file sizes. For more robust file-sharing options, try enhancing your network with an external service, such as DropBox or Google Docs.
Similar Articles:
---