If you find someone on your Ning Network you'd like to be friends with, you can add them as your friend. Once you add them as a friend, they'll receive an email notification that you'd like to be friends and they can then choose to accept the friend request and become friends with you, or ignore the request.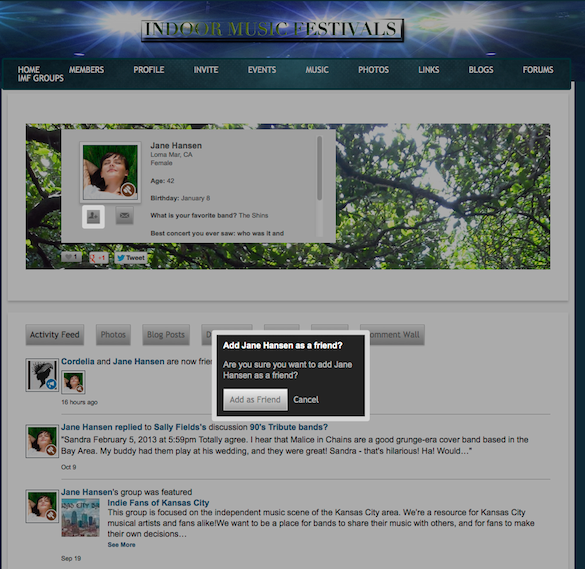 To send a friend request, go to a member's profile page and click the "Add as Friend" icon under their profile photo. A confirmation window will pop up confirming the friend request, at which point you can click "Add friend" to send off your friendship request.
People you've requested to be friends with on the network will see your request in an email they receive, in a lightbox at the top of your profile page and also via a pending friend request notification at the top of the network in the Ning bar.  Here is what that will look like when your potential friend views your profile page: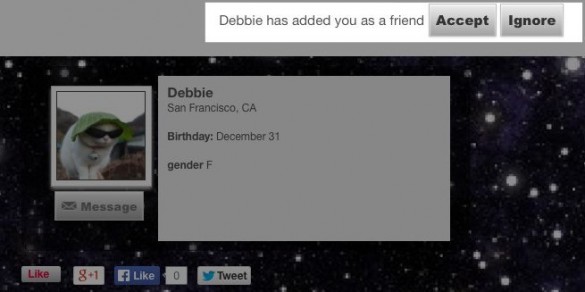 Here is what your friend request will look like in the Ning bar at the top of the network when the recipient signs in to their account: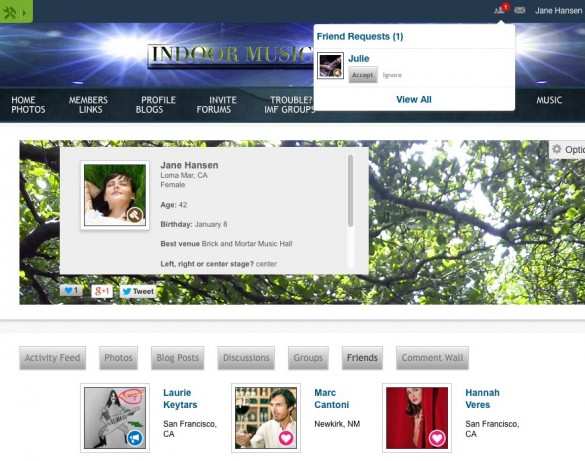 If you change your mind about a friend request, you can go back to a pending friend's profile page and click on the clock icon or the "Cancel" link that display beneath their profile photo.

Potential friends have the option to accept or ignore pending friend requests. Depending on your network's settings, you may need to be friends first with others, in order to be able to send them a private message.
Similar Articles:
---