BandPage is a great way to share your band's content with the world. It lets you create a page for your band, complete with uploaded songs, videos, band pics, tour dates and more! If you have your band's content up on BandPage and want to make it social, you can now easily pull that content in to your Ning Network with a few clicks.
To get started, click on the green administrative toolbar, then click on the Social Site Manager icon. From there, head to your 3rd Party Integration page.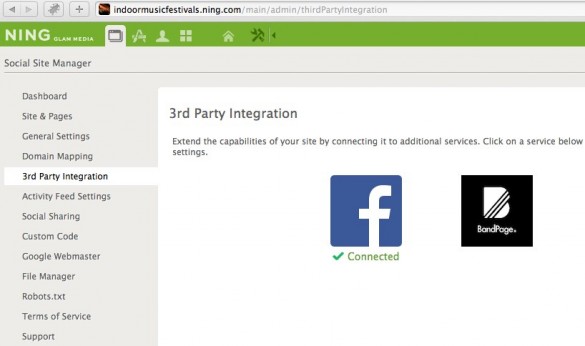 Click on the BandPage image to select which third-party service you want to connect to. You'll be prompted to connect to BandPage and authorize Ning to connect to this content in the subsequent screens.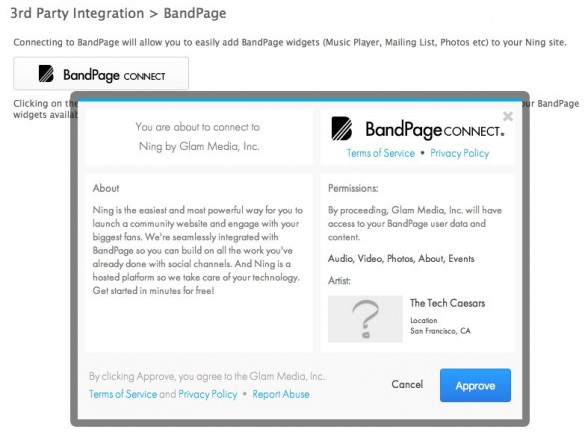 After you've authorized Ning to connect to your BandPage content, you can go to the Site & Pages manager in your dashboard and add widgets to a Custom Page or to any page on your network. You can add any or all of the following widgets to pages on your network: About, Tracks, Shows, Photos, Videos and Mailing List. In addition, you can add BandPage widgets to as many pages on your network as you wish.
Please note that you can only connect one band to your Ning Network.
Your finished integration will look something like this: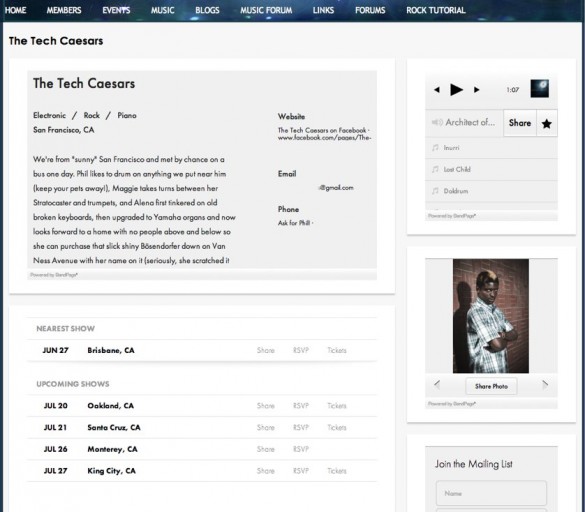 Now, not only will your fans be able to hear your songs and keep up to date on the latest news, but they'll also have their very own space where they can discuss your music and upcoming shows. As you add and change content on your Bandpage account, your Ning Network will automatically pull in the updates.
Similar Articles:
---