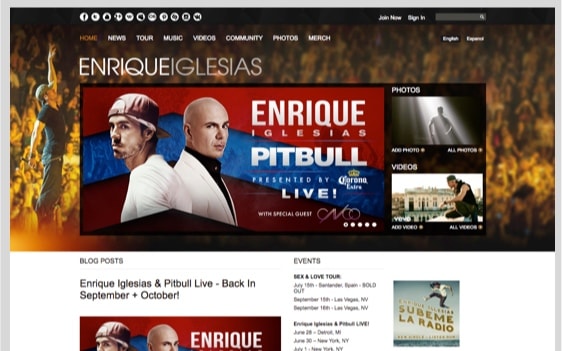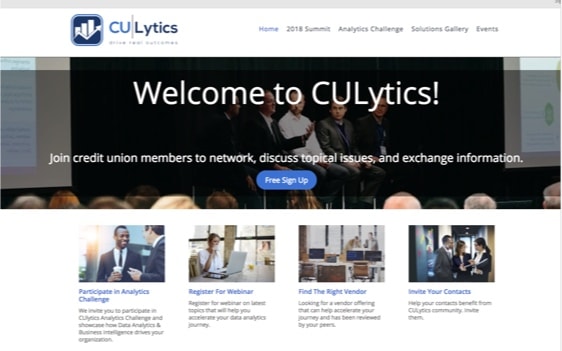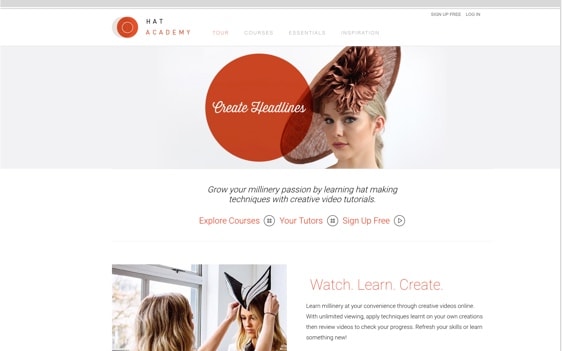 Build your social website
to promote your ideas
Be loud - share your ideas, target the right people, and raise awareness. With NING's help, you will be able to effectively promote any network, be it a political, music, religious, arts, or any other type of online communities. Here you can connect with partners and donors for charitable purposes, or conduct fundraising.
Design your social network
to go visible
Be vivid - create your own visual design, generate catchy content, and build trust. NING offers the possibility to create a community with a customized look and feel. Our team is here to back you up even with the most challenging initiatives.
Grow your community
to monetize your ideas
Be sharp - invite members, create different groups, and hold various events around your interests. All the most powerful features are already inside to afford ground for your efforts` monetization. Just make a community on NING social platform, and put your ideas into practice!
Maîtrisez la monétisation Web
grâce à la plateforme
Е-commerce

de Ning

Créez votre réseau social personnel et préparez-vous à gagner de l'argent. Avec Ning, la monétisation du trafic devient une réalité. Monétisez votre blog, monétisez votre site web, monétisez vos réseaux sociaux ! Tout est maintenant entre vos mains grâce àla nouvelle plateforme e-commercedeNing.

En savoir plus
Trusted by NING's loyal friends
Communities of any kind find their place on NING.
See why they trust us - and follow their lead in bringing your creative ideas to reality!
Start a professional social community
with minimum effort
No coding needed

You don't have to be a developer - our drag-and-drop network builder empowers you to easily create a professional website in a blink of an eye.

Social integration

Sign up with Facebook, Twitter, Linkedin, Google and more. Pull in content from other social media and RSS feeds into your Activity Feed, to enrich multichannel communication.

Custom design

Want to get a mind-blowing design for your social community? Customize your network with HTML and CSS. Don't know how to code? We will embody your wildest ideas!

24/7 support

Don't know how to set up something? Or cannot find the answer in online Help Center? Contact us via email, live chat, or call us - 24/7 customer service will help you with any issue.

Basic features toolkit

We've integrated such features as Analytics, Groups, along with Blogs, Photos, Videos, Forums, and many more. If you want any extras - we are open to your suggestions!

Monetization option

Thinking about making money with your community? Our e-commerce module is a goldmine that allows you to drive traffic, convert visitors, sell products, post ads to monetize your network.
Helping Charitable Organizations
get their voice heard in the society
NING is here to make sure you have all the means to deliver your message and the shortcuts to do it fast. Our special offer for nonprofits presents a large opportunity to raise awareness, attract more members, build trust, and bring social value to the masses. Under the individual terms, nonprofit organizations will be able to focus on their mission - with all means to contribute to a better future.
$390B
given to charitable causes in 2016
72%
of giving comes from individuals
$60B
given to education charity
1,5M
charitable organizations in the US
32%
of donations go to religious organizations
2,000,000+
networks
have been built to date using NING!

Kyle S.
With NING, I set out to create an awesome community - it was my chance to succeed in my business and I did it.

Thomas K.
I don't know a thing when it comes to creating blogs and such. On my NING website, I only have to come up with what I have to say to my readers, as all the organization was already done for me.

Jill N.
NING helped to embody my ideas into a real business. I draw my inspiration from my hobby - and now I'm a professional designer with my own website.



Jonathann G.
On NING, I can communicate with anyone I want. It took 3 years to grow my community - all in a good time.


Julia G.
This platform is a place where I can band people together. Being a wedding planner, I have the opportunity to surprise and bring positive emotions.

Becca M.
Educating people has always been my everything. I have no doubt that starting my community was the right thing to do. Now, I have the opportunity to share educational content, post informative video, and hold interesting events - this is something I always wanted to devote my life to.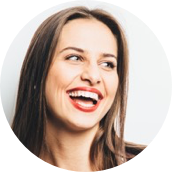 Rachel R.
People like me are seeking the opportunity to build their online communities for nonprofit purposes. NING gave me this chance. For almost a year, I have been doing charity work, successfully implementing various social projects.