Check out our brief walk-through of Ning 3.0!


Have a new network, and need to get started? Begin with our free community boot camp. We give you the 1-2-3 punch you need to get up and running quickly.

Chances are, you're here to check out the many features of your social website. For quick access to articles about features, you can use the features drop-down list in the sidebar of every page of this Help Center. Or, start with this page that lists all of the Features of Your Network.

Whether you're just finding your first members, looking for ways to engage your current community, or wanting to manage your community professionally, our growth page has the resources to help you. Stop by to check out best practices, watch webinars, or enroll in a free community management course.
Details about Design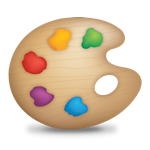 Need some help with the Design of Your Network? The Design Studio is the place to pick a theme, a color scheme, add your network logo and background image and more. We'll also show you how create a custom header and give you plenty of resources if you want to go further using CSS.
How to help your Members

You'll undoubtedly need to help the Members of Your Network at some point. We can provide you with all the details about member controls, privacy options and messaging. This section of the Help Center is all about community management, so start here if you need info about helping your members.

Something not working as expected? We have some very handy Troubleshooting articles that can probably provide a quick answer. You can also reach our support team directly from the "Support" link located on your administrative dashboard. Additionally, Ning Scale subscribers will find a direct phone number to our support team on the dashboard. We'll do our best to get you fixed up!
Have a great idea for a site, but no time to build it?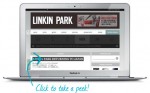 Not sure on the right approach to creating your Ning site? Have a great idea and looking to make it happen? Check out these NCs for Hire! These are long-time, savvy Network Creators, interested in helping you make your vision a reality!