Careers
Ning empowers people to create social websites for the things most important to them. Since joining forces with Mode Media Corporation, we're just getting started. Like the millions using Mode Media sites daily, employees are jazzed about making the web and our offices more social, unique places. We build the technology and provide the services to enable anyone to build a Ning Site for anything – and when we get to see how amazing and creative "anything" can be it makes us feel pretty great.
Check out our job openings
APPLY NOW
Why Join Mode?
Make an impact
We're a small team where you can make a big impact from day one. Our business is all about helping communities of passionate people share their ideas, and we think the same way about our team.
Success at Mode
Whether you're fresh out of college or have 10 years of work experience under your belt, if you want the challenge of building an amazing company, you'll love it here. We like each other and the work we do, and we try to make life at Mode great.
Build the future today
We've built a dynamic and social product used by millions of people around the world each day. In joining forces with Mode, we're offering a suite of social products paired with a passionate, engaged audiences. With the plans we have up our sleeves, we're even more excited about what they'll be able to do in the future. Ready to be part of what's next?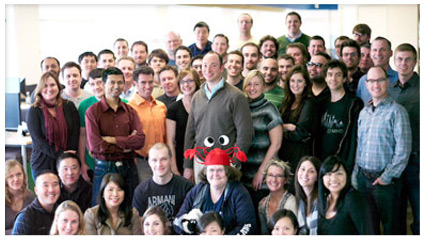 Make an impact today!
APPLY NOW
Perks & Benefits
We're all about creating and maintaining a rewarding environment that we enjoy coming to every day. To top it off, we offer:
Offices worldwide
Maternity, paternity and adoptive/foster parental leave
Breakfast and snack options, unlimited beverages
Company-sponsored happy hours (and a kegerator!)
12 paid holidays including a holiday recess
Free onsite gym facilities
Commuter benefits program
Free parking at home office in Brisbane, Ca
Complete medical, dental, vision, life acupuncture and pet insurance
401(K) Savings plan
Flexible spending account (FSA)
Competitive equity packages; you're an owner in Mode Media too
Company outings and team offsites
Holiday parties