Your
absolute

control

Your community can be public, completely private, or a members-only club. You can even set individual sections of your website to be public or private and give different permission levels to different members; for instance, you might give moderator permissions to the most active members on your network. Ning lets you change members' roles over time, making it easy to motivate your followers and promote them to the ranks of moderators, editors, or even admins, allowing members to be actively involved in growing your online community.

Plus, you don't have to pay for promotion anymore with Ning's built-in email broadcast functionality that makes it easy to design beautiful HTML newsletters and promote your posts for FREE (unlike with other networks). In addition to gathering contact and demographic information about your members, you can create customized profile fields and add analytics to learn more about your members and what's working on your social website.

The bottom line is that you're the boss and you get to decide how your social network should function.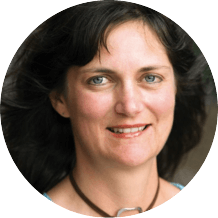 "Ning allows people like me to do what I'm doing for next to nothing. If it weren't for Ning, we wouldn't exist."
- Kyla Fairchild, No Depression