NING makes it easy to build social networks from scratch
NING is the world's largest SaaS platform for creating websites with great social integrations.
NING sites are scalable and feature fast hosting, in-depth analytics, and advanced monetization options.
Grow

your unique online

community

Tired of familiar faces, stale jokes, writing citations, identical forums, and sharing patterns? Are you inspired to create your own customized social network? Welcome to NING, the world's largest store of social networking expertise for innovative online communication! For us, creating online communities is a lifetime project. We can help you create a social network that meets your unique requirements, unites people within your own inner circle, and expands your global influence.
Your brand, your world
What is it like to be a network creator? Imagine that you could craft your own online universe and fill it with people who share your views and passions. We believe that only you have the right to set rules for this universe to abide by. NING empowers you to take full control over your online presence and to create a thriving hub where your followers, fellow-thinkers, customers, and partners can get together to connect and share. Thanks to NING's customization and networking tools, your brand will play out in fresh colors through your stunning online community.
Your
absolute

control

Your community can be public, completely private, or a members-only club. You can even set individual sections of your website to be public or private and give different permission levels to different members; for instance, you might give moderator permissions to the most active members on your network. NING lets you change members' roles over time, making it easy to motivate your followers and promote them to the ranks of moderators, editors, or even admins, allowing members to be actively involved in growing your online community.

Plus, you don't have to pay for promotion anymore with NING's built-in email broadcast functionality that makes it easy to design beautiful HTML newsletters and promote your posts for FREE (unlike with other networks). In addition to gathering contact and demographic information about your members, you can create customized profile fields and add analytics to learn more about your members and what's working on your social website.

The bottom line is that you're the boss and you get to decide how your social network should function.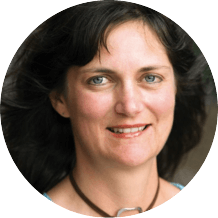 "NING allows people like me to do what I'm doing for next to nothing. If it weren't for NING, we wouldn't exist."
- Kyla Fairchild, No Depression

It's time to be
unique
If responsive design, anti-spam protection, custom pages, and seamless integration mean a lot to you, then you've come to the right place.
NING is much more than your average website builder. With NING Design Studio, you can choose among a gallery of professional themes or customize your site from the ground up with your own CSS and JavaScript to create a look that is truly your own. What's more, you can even develop your own custom mobile app. Want to add new features? Just drag and drop them into your site; you can easily edit your navigation on the fly.
Plus, there are no disturbing ads built in, though you can include your own ads if you wish.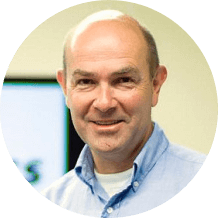 "I wouldn't be here without NING – thanks to NING, I was able to quit my job to run this company."
– Chris Anderson, diydrones.com

Your unique content
All content and data on your NING Network are completely yours. Everything inside your community belongs to you, whether it was created by you or by your members. You can even invite experts to contribute to your online community. NING's off-the-shelf features including Profiles, Photos, Forums, Blogs, and Events provide the tools you need to build your own online world, while Liking and Social Sharing help to foster community engagement. And with NING's sophisticated moderation, anti-spam tools, and built-in SEO features, you can be sure that your site will run smoothly.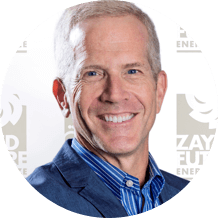 "NING has made it easy for members to get involved and submit their own photos, videos, and blog posts."
– Steve Culbertson, Creator of Youth Service America

Your
connections
Connecting your NING community to social channels like Facebook, Google+, and Twitter is simple. Integrate your social networks with just one click and share all your content seamlessly, even on YouTube and Vimeo. Plus, adding social sign-up and sign-in to your network has never been easier. The NING platform takes advantage of all the latest technologies in the field of social networking.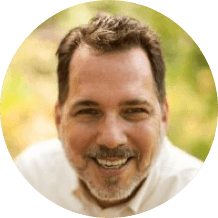 "NING's impact on education has been profound, showing the potential educational networking has to transform professional learning."
– Steve Hargadon, Classroom 2.0

We've got your back
Managing a world can be a difficult task at times, but we're here to help with that. NING gives you access to a thriving network of community creators, connecting you with other people who are running their own networks so you can meet and share your experiences. But don't worry – if you can't find an answer to your question within the NING community, you can ask our own in-house experts who are available 24/7 through various support channels.
In addition to providing you the platform on which to build your network, we also host your network and ensure over 99.9% uptime. Since we take care of hosting, you can concentrate on developing or just having a cup of coffee and relaxing. We host online communities with over one million members and with tens of millions of combined page views, so yes – we can handle your site no matter how big it gets!
Still trying to build your own
social network
from scratch?
Come on!
Save time
and money with
NING
.
Get started now for free.