Scholarship
What Is Architecture An Essay On Landscapes Buildings And Machines
essay help
How To Make An Outline For Compare And Contrast Essay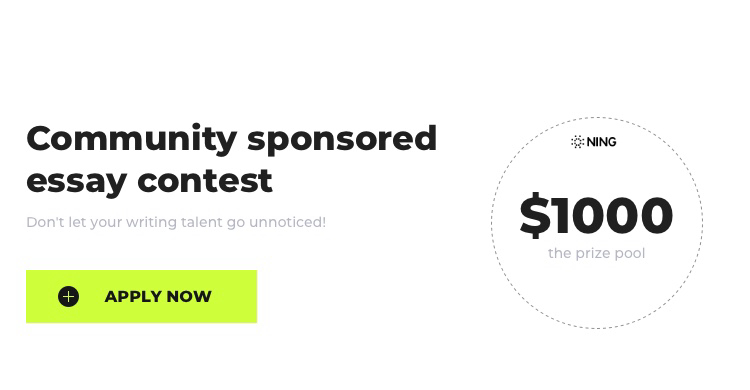 We reward students for opinions and creative thinking
NING encourages young minds to think outside of the box by offering a chance to win up to $500. All you need to do is send us an original and inspired essay on a topic specified below.
What to know about the NING scholarship?
The essay topic
Share your thoughts on How Social Networks Will Impact The Future Of Communication. Looks like a piece of cake? Yet we want you to be as creative and insightful as you can! Original opinions and daring assumptions are welcome.
Essay requirements
Your essay must be submitted in a Word document. The essay size: 500-1000 words. The text must be unique and well-structured (introduction, main body, conclusion). Feel free to include relevant images if necessary.
Scholarship period
You can apply for the scholarship and send us your essays until September 30, 2019. We will evaluate the applicants by the end of October and notify the winners at the beginning of November.
Prize pool
Three scholarships totaling $1,000 will be awarded to students whose essays will impress us most:
1st place reward: $500;
2nd place reward: $300;
3rd place reward: $200.
The funds will be transferred via PayPal.
Who is eligible to apply?
Individuals who are 18 years old or older.
US citizens/residents or students with a valid US visa.
Currently enrolled bachelor's or master's degree students at any accredited university, college or school within the United States.
Only one essay is accepted per applicant.
How to apply for the scholarship?
Step 1. Write a convincing essay.
Step 2. Submit your essay as a document attachment to scholarships@ning.com.
Note: Please specify your name, age, university, degree, and major in the email body and attach your photo.
Step 3. Share this page with your friends so that more students could benefit from our scholarship program.
Time to put your author skills to test and compete for the first prize!