The perfect website builder for your wildest ambitions
What do you need a site builder for?
A personal website is not a luxury anymore, it is an affordable solution to countless challenges. Personal sites are effectively utilized by professionals in various industries, field experts, artists, photographers, writers, musicians, business owners, etc.
A good looking website can be a great resume or portfolio that would most probably impress your employers or potential customers. With the help of your own website, you are free to share whatever knowledge you possess, spread the word about matters you find relevant, and globally promote your brand or just yourself. Not to mention the possibilities of making money on the Internet which is steadily becoming more feasible these days.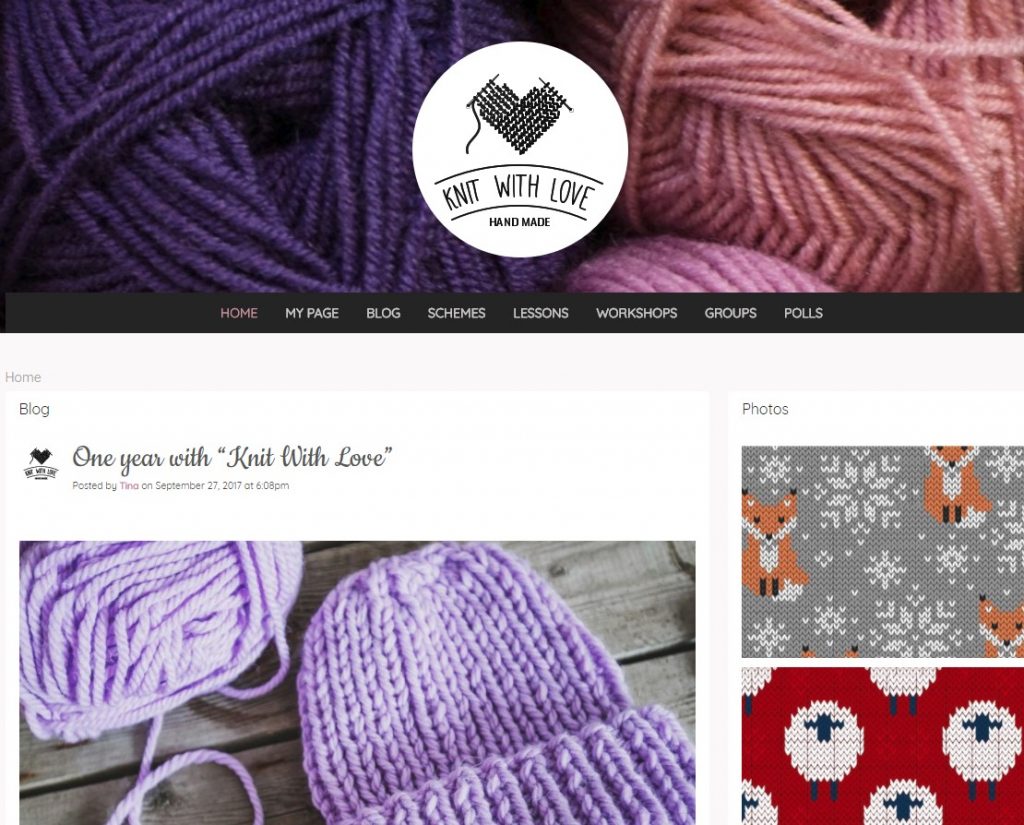 All things considered, there's just no reason for you not to have your own website nowadays with all the benefits this can bring. But how to create your own website? If this is your question, you have definitely come to the right place.
The most effortless way to create a website
If you still think that building a website for your personal needs is out of your league, then you are probably just unaware of the opportunities offered by Ning. Website creation has never been so easy with our comprehensive platform allowing you to start a website just in a matter of few hours.
But how to build a website without proper skills? This is exactly what makes Ning an ideal choice for those who don't consider themselves experts in building websites and their further development.
Before the era of easy website builders, making your own website with no technical background or good financial basis was simply unheard of. However, today's best website builders - including Ning - provide easy tools needed to achieve the best results in the shortest time possible. Thanks to our intuitive Drag & Drop interface and user-friendly Design Studio, coding is just not necessary anymore! That's why we feel confident to claim that Ning is one of the easiest website builders out there.
Build websites in a cost-effective manner
Have you ever thought how much money it takes to make a website that looks professional and grants positive user experience? In fact, there are two possible answers:
Quite a lot if you decide to delve into serious HTML, CSS, and PHP coding and hire a professional web developer. An average website designed from scratch can easily cost you at least a couple of thousands of dollars.
If you choose a good website builder like Ning, you will be able to create your own website at just a fracture of a cost. Only for a few dollars per month, you get everything you could possibly desire to embody your vision of a perfect site.
And the most important thing is, you don't have to hire a web designer every time you want to make any changes to the looks of your site or its content because Ning hands over the full control over a website to its creator!
Online website builder or social media?
A fair question would be, why to use a website if there are so many social media available today. Of course, you can get your message out by means of Facebook, Instagram, LinkedIn, Twitter, etc. However, when it comes to establishing a real online presence, options offered by the popular web services are quite scarce.
An advanced website maker like Ning, on the other hand, is capable of providing a full toolkit enabling you to shape your personal web space the way you like.
Thus, you will have far more options to customize your website, not to mention the functionality which is much broader than that provided by popular social networks. Only having your own site, you can freely publish blog posts, initiate forums, communicate with your visitors, share photos, videos, and music, promote your ideas, create engaging events, etc. In this sense, your personal website should be a central hub for your activities, and social media can be the supplementary tools helping you to raise awareness about yourself or your organization. With Ning, this isn't a problem neither. Due to the extensive social integration capabilities, websites powered by Ning get more visibility on the web through Liking, Social Sharing, Email Broadcasting, YouTube and Vimeo integration, Member Sign-in via social media accounts, Real-time Activity Feeds, and other helpful features.
Design your own website in style
Selecting a website builder isn't a walk in the park. You have to take into account multiple variables that will eventually influence your online presence and your visitors. There's no doubt that aspects like site's uptime, page loading times and usability are of core importance. But there are many other things you have to consider.
First and foremost, it's the aesthetics. You certainly want your website to represent your identity or organization, don't you? That's why Ning offers everything you need to design a website that will be your face on the Internet.
In our library, you will find a wide range of website templates that can be used to achieve the visual effect you desire. Web templates determine the layout of your pages, as well as background images, fonts, and color schemes. They are basically website themes that help you present your content in the most efficient way. That means you can style your website in accordance with your topic, profession or mission. Do you want to start a new blog? No problem, we've got a template for that. Are you dealing with charity? Welcome to try our dedicated theme! Ning has something to offer to everybody.
Some free website templates are readily available for all website creators on Ning. Others are offered for a modest fee. Free website themes are very versatile but quite scarce in number. So if you want to add more identity to your website, go for the advanced templates. You can easily preview all of them so you won't get a pig in a poke.
Whichever template you choose, you can further customize your site to make it unique and up to your individual preferences thanks to Ning's comprehensive Design Studio. Want to stand out even more? You are free to add your custom HTML pages, CSS and JavaScript.
Features you wouldn't like to miss out while creating a website
Along with the abundance of design customization options, Ning has acquired its reputation due to many other features that allow us to stand out from the rest.
First and foremost, Ning is a website maker with a free trial. This means you can try our platform absolutely free of charge. Just create a website and test our extensive arsenal of embedded features. We offer hands-on experience because we are sure you'll love it!
Along with an amazing toolkit for website creation, Ning provides a free domain and hosting for your site. As soon as you decide to switch from trial to paid subscription, this will be included in your subscription plan.
We let website creators manage their community the way they see fit. Create the unlimited amount of member groups and customize member profiles and categories any way you like.
With Ning, you can manage your content freely. Fill your website with valuable data that will engage, educate or entertain your visitors. Don't forget to include media files (images, audio, video) to make your message even more powerful.
Simple SEO tools will allow you to make your content more visible and searchable on the Internet.
Integrated Analytics tool provided by Ning will make it easy for you to monitor the growth of your site and check how active your visitors are.
We didn't forget about those who want to make money online either. Thanks to our advanced monetization tools, you can now make your site a permanent source of income. We offer features like Paid Access, Paid Membership, Donations, and integration with Google AdSense, so you can even place ads on your website!
Ning has invested plenty of time and effort to create a truly outstanding platform allowing you to build websites just the way you like. Its forte is the ultimate simplicity and user-friendliness which makes it dead-easy to craft a dazzling website even for an amateur. Do you have a passion you desire to share with the whole world? Ning knows exactly how you can do it.