If you need to clear your cache, follow these steps in Chrome on your PC:
1. Click on the wrench icon to the right of your browser's address bar.  Select the "Tools" submenu, then click "Clear Browsing Data."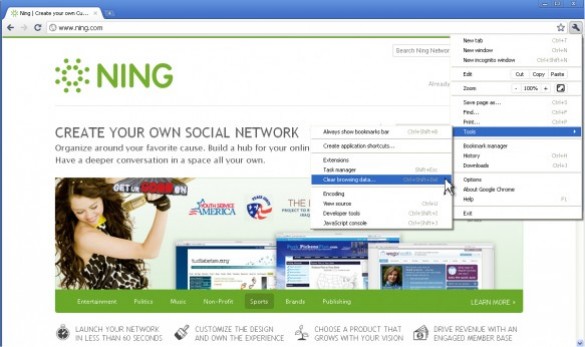 2. Ensure the checkbox "Empty the Cache" is selected and that the "beginning of time" option is enabled. Click the "Clear browsing data" button.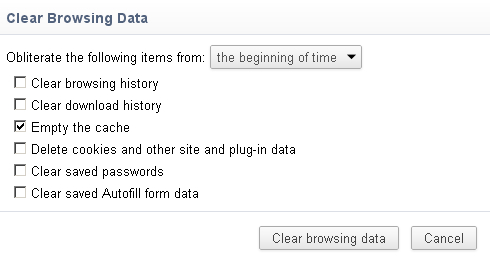 After you do this, you should be all set!
Similar Articles: