You can run ads from an external ad provider such as Yahoo! Publisher or Google AdSense to generate ad revenue using your Ning Network. To sign up for Google AdSense:
1. Go to the Google AdSense homepage and click the "Sign up now" button.
2. In the first box, enter your Ning Network's full URL. For example, http://examplenetwork.ning.com. Also, specify your language and check the boxes to agree to Google's codes of conduct.
3. Fill out the required information, check the boxes to agree to the Adsense terms of service and click the "Submit Information" button.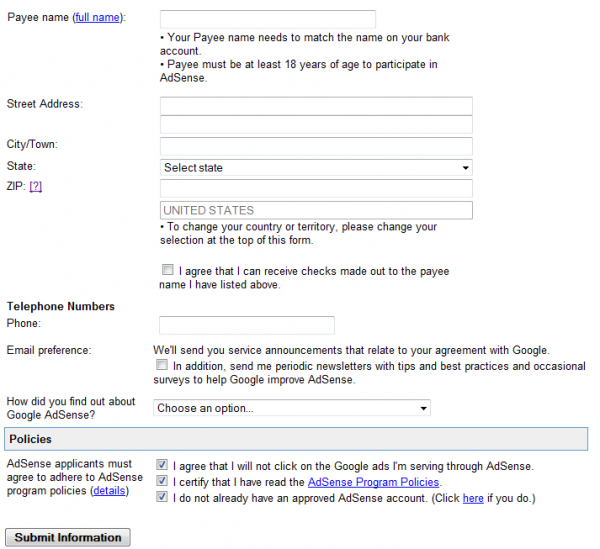 Sign up for an AdSense account or tie your existing Google account to AdSense.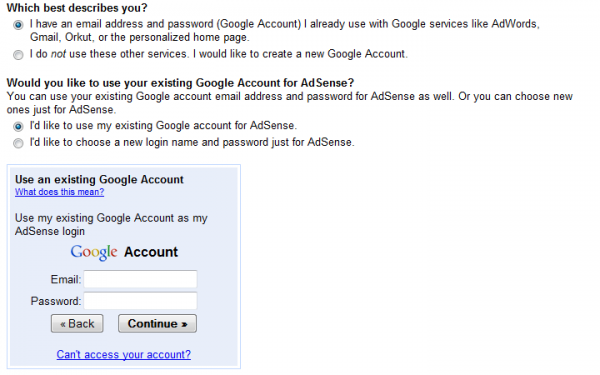 It may take 1-2 days for your account to be activated. Once you receive an email from Google AdSense saying Congratulations!, your account has bee activated and you can proceed with the next step.
4. Open the "Congratulations!" email from Google AdSense. Click the link in "Step 1" of your email.

5. Log in using the '"Existing Customer Login" box at the top right.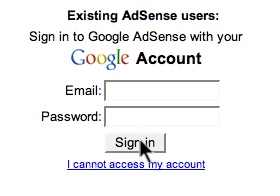 6. Click the AdSense Setup tab.
7. Click AdSense for Content.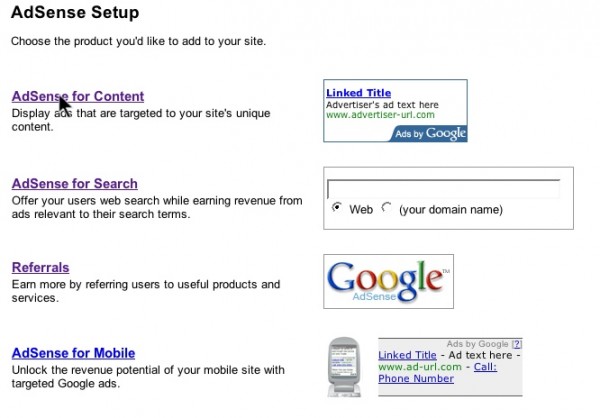 8. Click "Single Page."

9. Choose "Ad unit."
10. In Format select Vertical: 160×600 Wide Skyscrapper. We've found it fits best on Ning Networks, though you're welcome to experiment with other formats. The smaller dimension 336×280 format also works well.
Ensure your Google AdSense ad is working
If you find that your AdSense code isn't working properly on your network, try one of the following:
If you have an old AdSense code, you may need to update it by following the steps laid out here.
Check Google AdSense's page for tips on resolving common issues you might be encountering. Please note that Google AdSense has a policy that allows only "one active account per individual or business."
Go to the AdSense Troubleshooter.
Contact Google AdSense's support team directly.
Similar Articles: