One great way to earn revenue with your Ning Network without requiring members to pay is to set up a donation paywall using the Paid Access feature.
The Paid Access feature is tied to your billing account, so the currency you are set up to pay for your network subscription in is the currency which members will be charged for any Paid Access donation fees in. These are the currently supported currencies:
USD, GBP, Euro, Australian Dollar, Mexican Peso
Please note that if your billing account is set up in another currency, you will not be able to use this feature.
Once you've activated the Paid Access feature, you can set up a donation paywall by clicking "Paid Access" under Settings from your network's dashboard.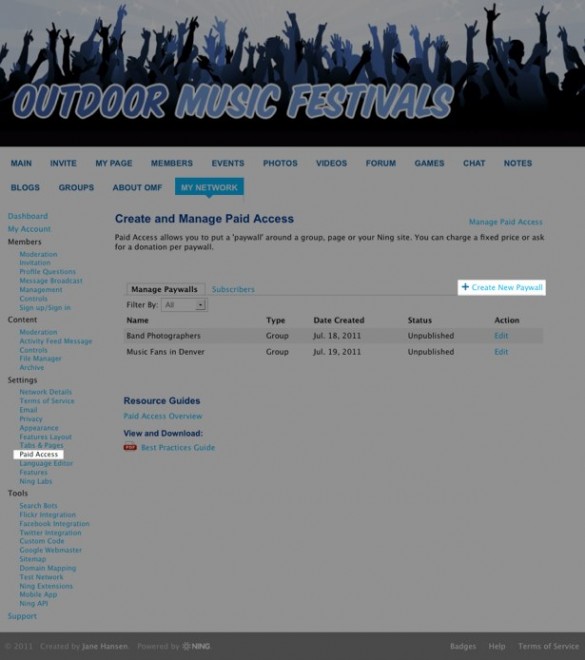 If you would like to first learn a bit more about Paid Access, you can click the "Best Practices Guide" where you can get more in-depth information about the feature in a downloadable PDF. To collect donations for your network, rather than just a group or page, select Site Membership in the lightbox and click "Create Paywall."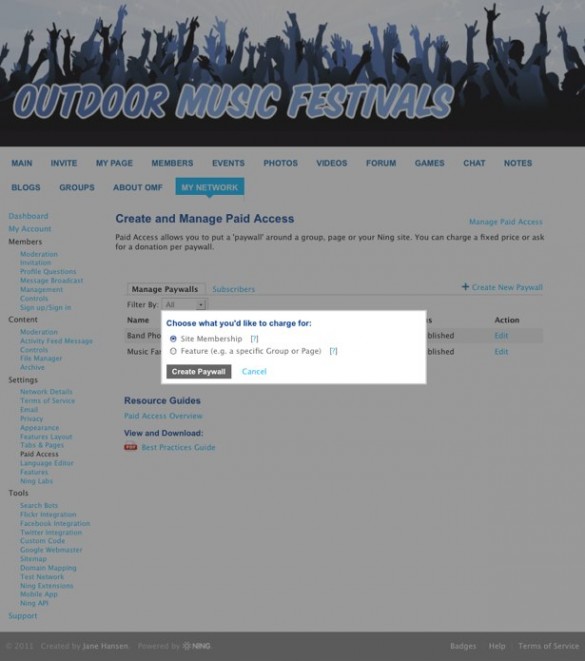 Next, choose Donation as the pricing format, rather than Fixed Price. In the options below, you can pick the amount suggested for members to donate. You can also opt to set up a sliding scale, which allows you to pick a minimum and maximum amount for your members to choose to donate. Finally, select if you want that donation to grant the member access for a certain amount of time or for the lifetime of their membership. All along the set up, you can click on the "Best Practice Tips" button in the upper right-hand corner if you're unsure what might be best for your network. Once you've made your selections, click "Continue."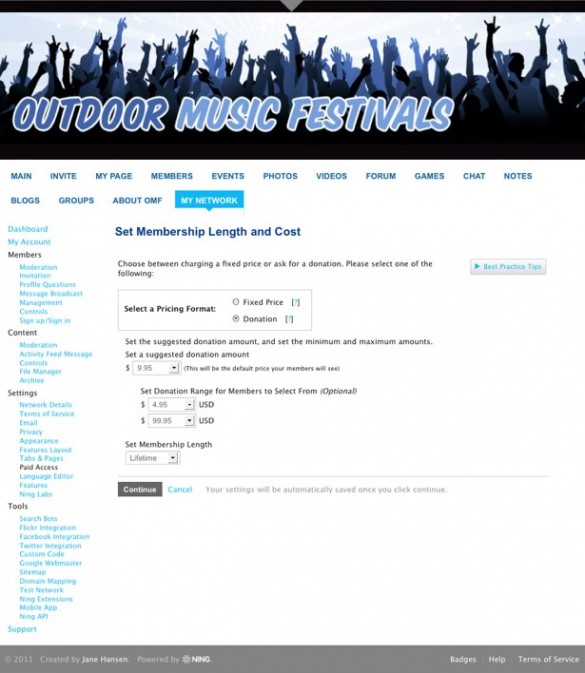 The second step is to customize the message that will be sent to your members. Some suggestions are already in the boxes for you and you can refer to the "Best Practice Tips" for more help. You can click "Preview" to see the message as it will appear to members. Click "Continue" once you're done customizing the message.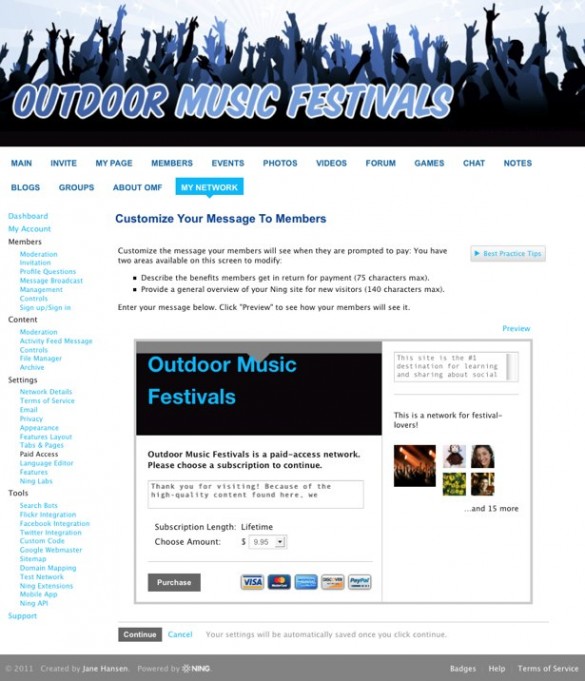 Third, choose how the paid membership will impact existing members of your network. You can have existing members never need to pay, give them free access for a period of time, or have them pay, starting with their next visit with no special treatment. The "Best Practice Tips" include a number of helpful points to make sure you pick the option that works best for your network.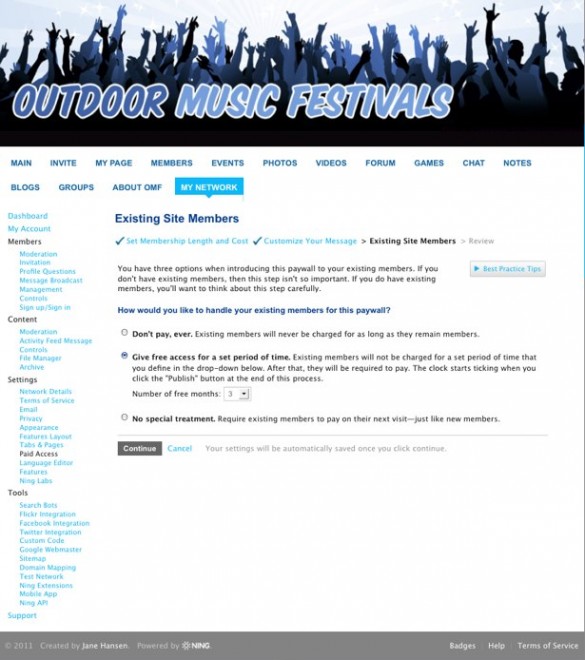 Finally, review all of the selections you've made for your network membership paywall. If you would like to change any of your choices, click the "Edit" link next to the setting you'd like to change. If you're happy with your settings, click "Publish" to activate the paywall and then "Confirm" in the lightbox to confirm.Note that once you publish your paywall, you can still edit these settings except you will not be able to edit how existing members are treated by the network membership paywall. If you're not quite ready and you'd like to publish this Paywall sometime in the future, click "Save for Later."
Once you publish your Paywall, it will be added to your list of paywalls. You can go back and make changes to your paywalls by clicking "Edit" in the Actions column.
Similar Articles: