Any time after you've uploaded a video, you can edit its tags, as well as it title, description and privacy settings.  To edit a video you've uploaded, head to that video's detail page. Above the video, you'll see the Options drop-down menu, which contains set of options for editing your video's information.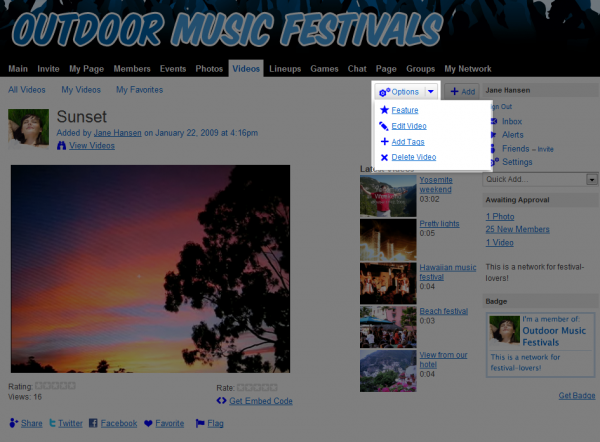 To edit the title, description, location or privacy settings of the video, click the "Edit Video" link. You'll be taken to a page where you can make any or all of these changes to your video.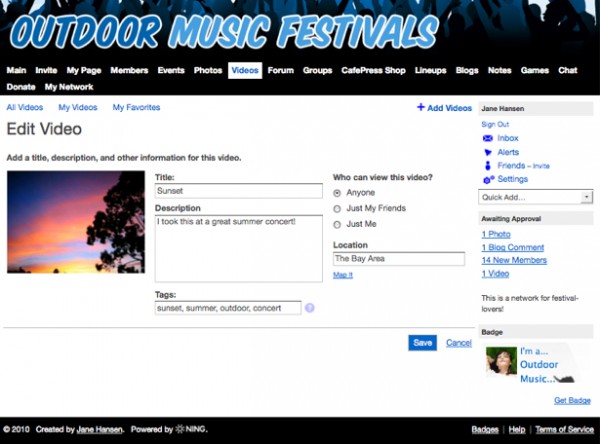 Once your video's information appears as you'd like, click "Save" at the bottom of the page.
Similar Articles: