You can link to external songs or podcasts and play them on your page. Just head to your profile page and click the "Add Music" link, then scroll to the bottom of the page. Under "Add Music From Another Website," click the "Add Music by URL" link.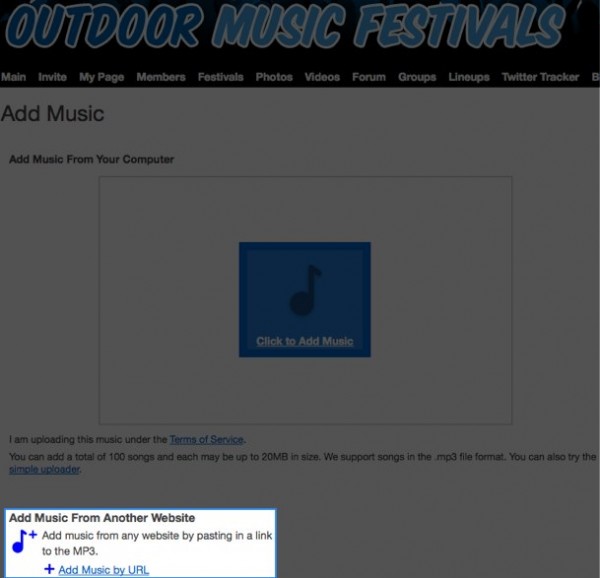 Paste the URLs of up to four songs or podcasts into this page and click "Add Music."

Please make sure the URL of your song or podcast ends in .mp3.
Similar Articles: