The Leaderboards feature is a great way to promote interaction and excitement among your members on your Ning Network. Highlight your Ning Network's top members or content, or customize the settings to highlight particular features on your network, such as top photos, blog posts, videos, and discussions.
To determine which content or members qualify as top content or top members on your network, the Leaderboards feature uses an algorithm that is based on the number and quality of comments on a particular content item, the item's newness and number of shares, "Likes" and Google +1s it has obtained. Top Member status is based on this information as well as how active a member is on the network.
To add Leaderboards to your Ning Network, go to the My Network tab. Click the "Features Layout" link under the Settings section in the column on the left. From there, drag and drop Leaderboards into your layout, and be sure to click "Save" when you're done.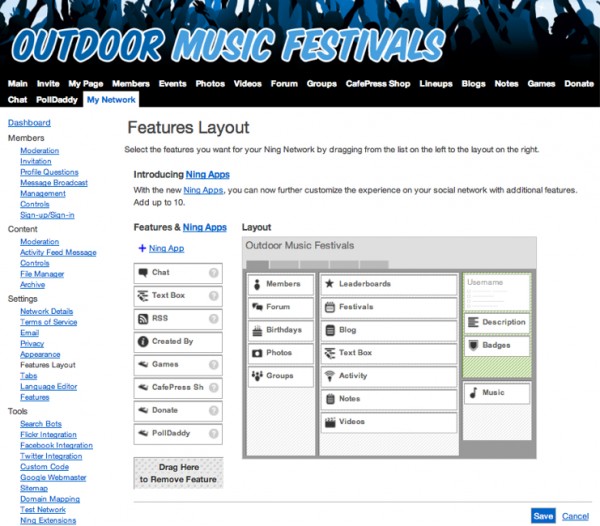 Leaderboards will appear on your main page. You can customize the feature in two ways: either by clicking the "Edit" button in the top right of the Leaderboards module on the main page, or by clicking on the Leaderboards tab, then clicking on "Settings".
In order to make it best serve your needs, think about  what you'd like to have displayed, how often you'd like Leaderboards to refresh (every day, week or month), and if you want to incite friendly competition with a contest, for example.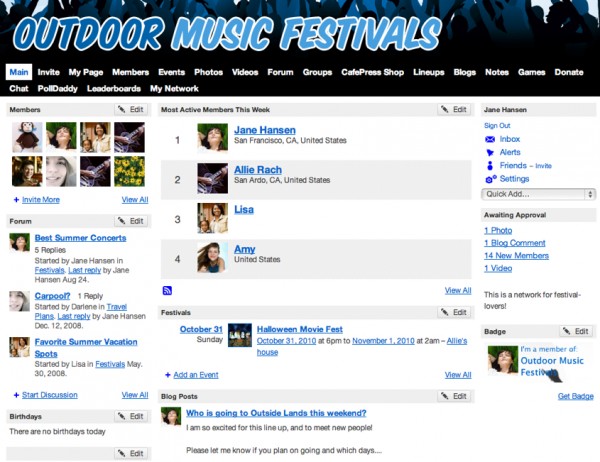 If you click the "Edit" button from the Main Page in the Leaderboards box, you will be able to change the heading as well as decide which content you'd like to promote—all of it or just the top content.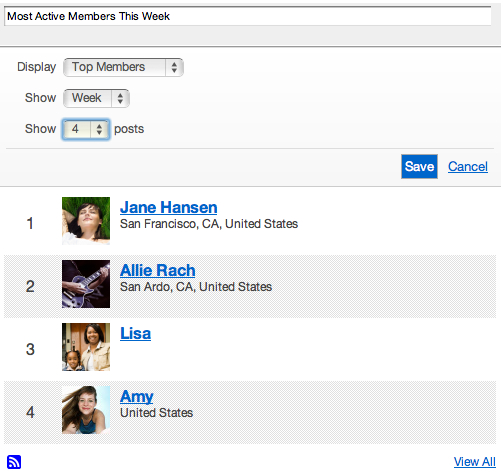 If you click on the Leaderboards tab, then click the "Settings" button beneath it, you can select what content you want to display on your Leaderboards Page, and whether you want Leaderboards to pull highest-rated content from the past day, week or month.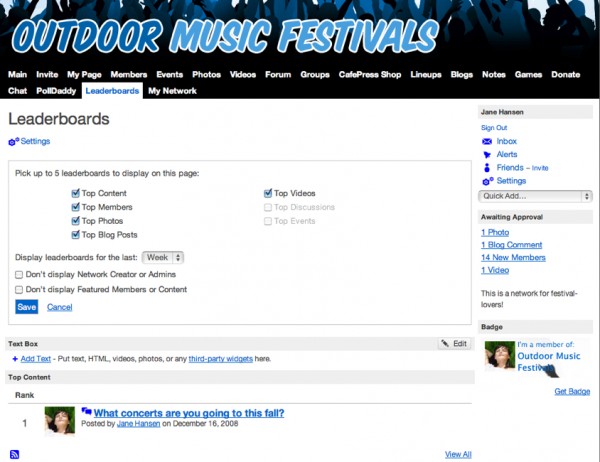 Be sure to save your settings before heading elsewhere!
Similar Articles: