The New Mobile version of your network now allows mobile devices to access your Ning Network much more effectively. The new mobile interface allows you and your members to view more features than ever, including the Latest Activity feed, Status Updates, Forum, Blogs, Photos, Groups, and Events.
You'll also notice that we've added a new tab on your Dashboard under the Settings section. From the new Mobile tab, you're able to manage your mobile pages, make a number of other adjustments to fine-tune design elements and add analytics code to track visits to your mobile site.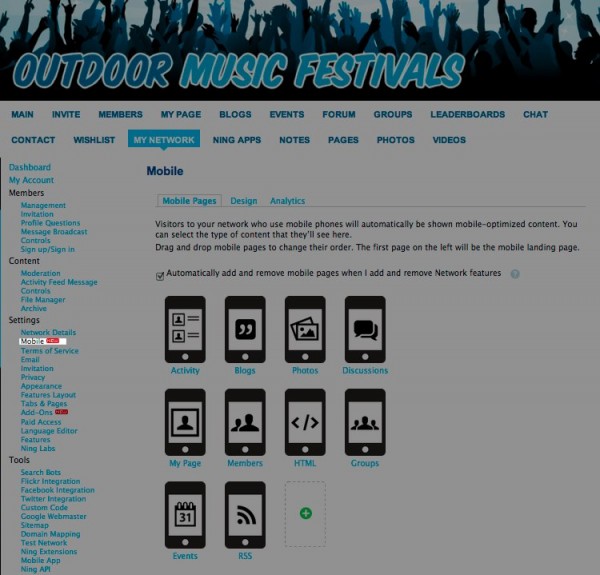 Let's take a look at how some of the most-used features will now appear on a mobile device like the iPhone. You can view the different pages that you've selected for your mobile site by clicking on the drop-down menu located in the upper right-hand corner of the screen.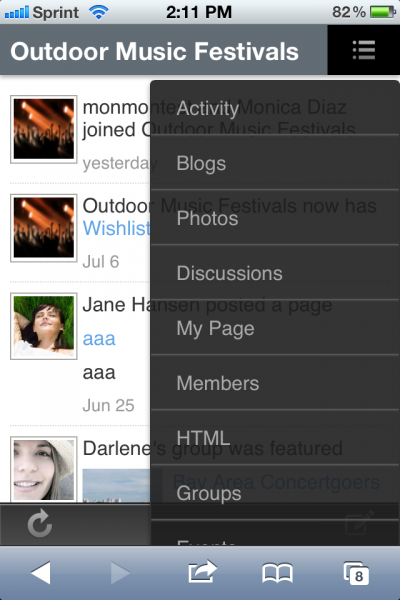 Click the + signs below to expand content.
Activity Feed
Status Updates
Forum
Blogs
Photos
Groups
Events
My Page
Desktop View
Similar Articles: