To change your Profile Photo on a Ning Network you already belong to, first sign in. Then, click the "Settings" link in the upper right corner of the page.  On your Profile Settings page, click the "Choose File" button next to the Photo field, which will allow you to choose the photo you want to upload from your computer. When you upload a new photo, the old one will be deleted.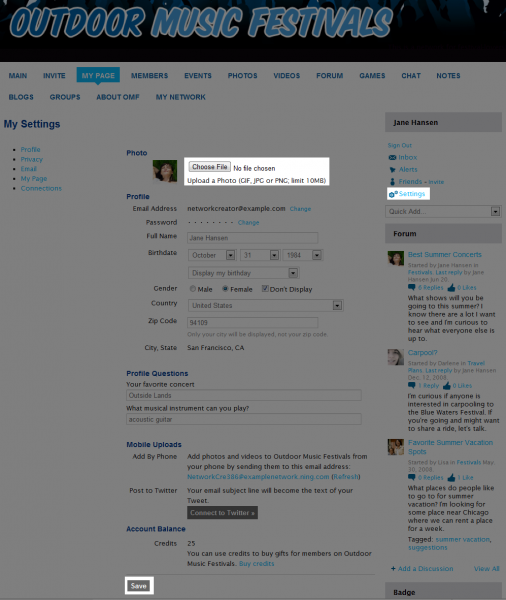 Once you've got your new Profile Photo selected, scroll down and click "Save" to confirm the change!
Ideal avatars?

People sometimes ask us: What's the best size for a profile picture image? Just about any image will work as long as it is a GIF, JPG or PNG image that is under 10 MB in size. We recommend square images that are larger than 183×183 pixels. Anything larger will be compressed/resized to fit that space.
Similar Articles: