You can change the theme on your network by clicking on the Design Studio icon. This will slide open the Design Studio panel. Then select the Themes panel.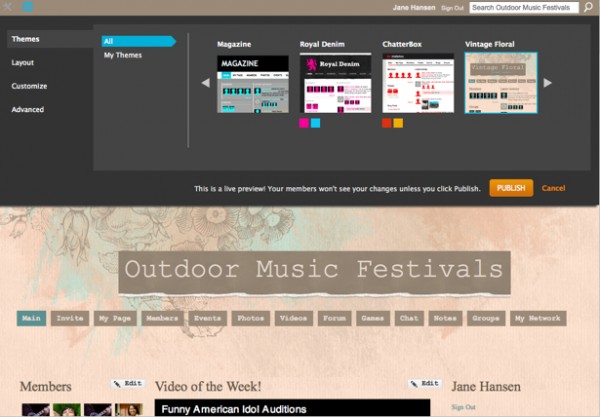 The All section includes dozens of new themes that you can click on to see a live preview in your network below. Some of them even include different color palettes. When you find one you like, click the "Publish" button to activate it on your network.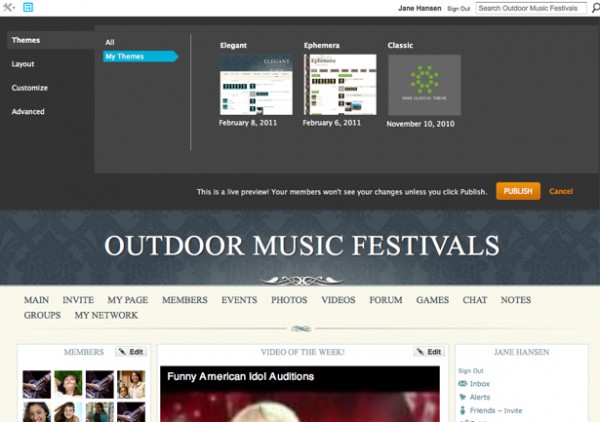 After publishing a theme, you'll notice it is now saved in the My Themes section of the Themes panel. The My Themes section will save up to 50 of your last published themes. The very last one will always be your original Classic theme.
Similar Articles: