You can change the category of a Discussion you've started by navigating to the Forum Discussion page and clicking the "Change" link beneath the title of your post.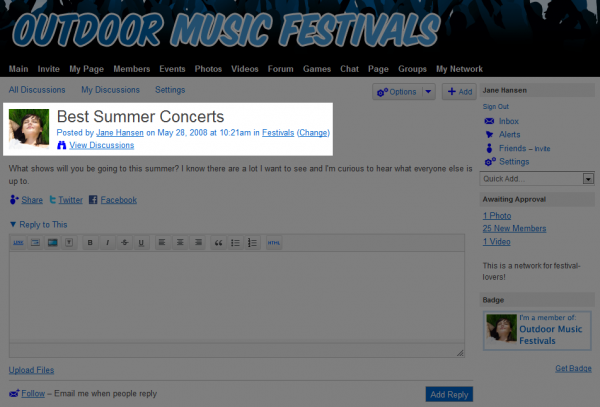 Clicking this link will display a drop-down menu where you can edit the category of your discussion. Make your selection, and the category will update shortly.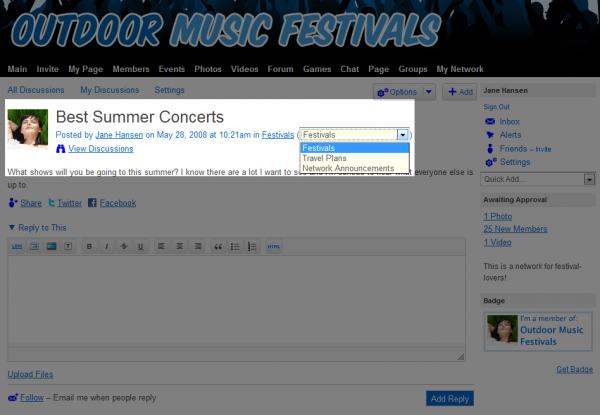 Network Creators and Administrators can change the category of any Discussion in the Forum at any time.
Similar Articles: