You can move features around on your My Page to personalize your space. To do so, head to your My Page. Hover your mouse over the title bar of the module you would like to move. If it can be moved, a small crosshair icon will appear to the left. Click and drag the module to the desired spot on your page.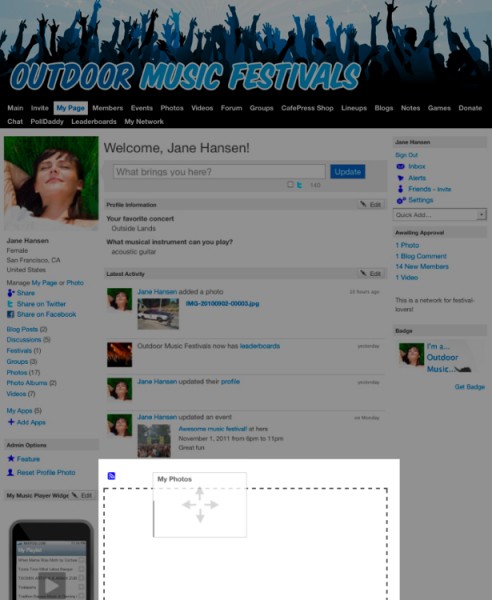 Certain features on your My Page cannot be moved. This includes your Profile Photo, Basic Information, and the My Friends module in the left-hand column of the page (although the My Friends can be moved around within the left-hand column). Additionally, it's not possible to drag anything to or from the right column. This keeps things simple and easy to navigate across the Ning Network.
If you are unable to move any of the modules around on your My Page, then it is because the Network Creator has disabled this feature.
Similar Articles: