You can choose how discussions are displayed, as well as the style for the main Forum page, by navigating to "Features" under Settings on the My Network page.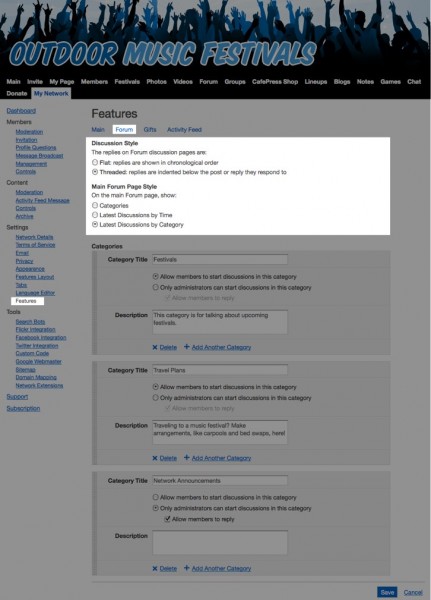 By default, replies will appear "threaded," which means that each reply will appear below the post and be slightly indented so that the reader can follow the discussion easily. You can also choose to have a "flat" view which will display each reply in chronological order with no indentation.
You can choose how the main page of your Forum is displayed to members as well. By default, this page will display "latest discussions by time." Each discussion, regardless of which category it's started under, will appear in chronological order when people go to that Forum.
You can choose to display just the categories, in the order you've selected, or the "latest discussions by category," in which the most recent three discussions in each category will appear under the category title.
Similar Articles: