As a Network Creator, you can enable email verification on your Ning Network for all new members. This feature can help prevent spammers from joining your Ning Network. To enable email verification, head to the "Controls" link under the Members heading on your My Network page, or use the Member Controls icon shortcut.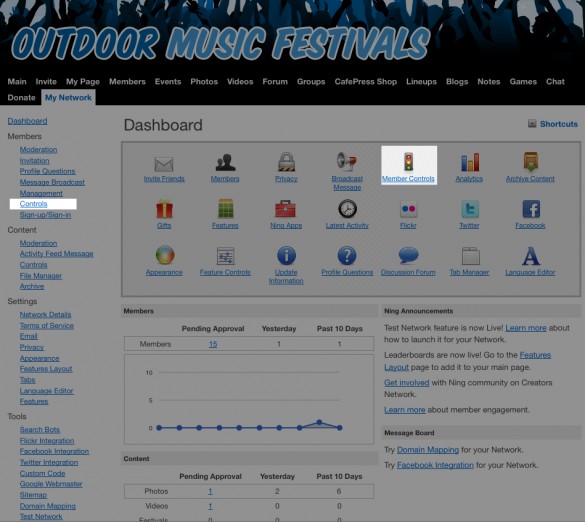 The email verification feature is off by default. To turn it on, click the checkbox under Email Verification.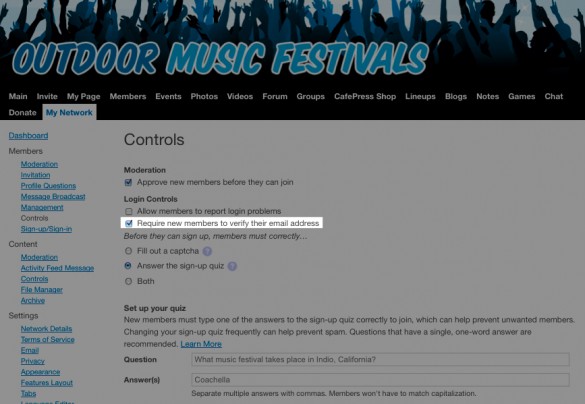 You can turn email verification off at any time by unchecking the box on the Member Controls page. Note that email verification will only apply to new members on your Ning Network; existing members will not have to verify their email address.
Similar Articles: