To highlight any important or interesting discussion threads on your Ning Network, you can feature them on the Main Page. Featured discussions will also appear on the main page of your Forum, above the regular Forum display. To feature a discussion, go to the thread's page and click the "Feature" link in the Options drop-down menu.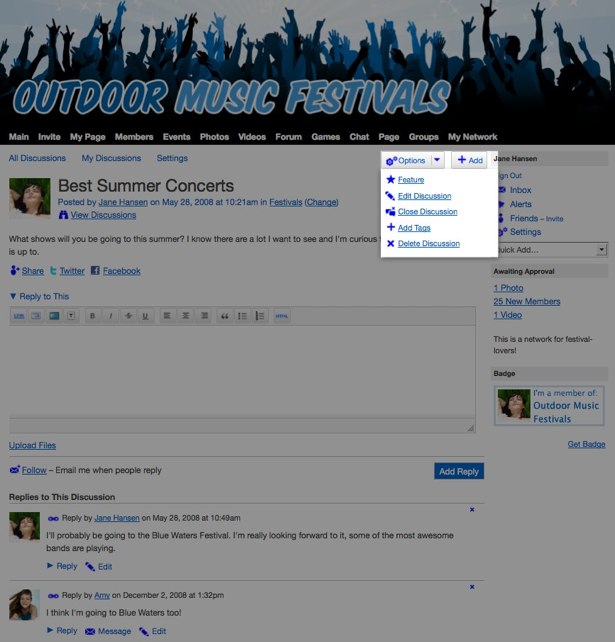 This discussion will now appear at the top of your Forum home page, as well as at the top of the discussion's category page if you have set up categories for your Ning Network. If at any time you want to stop featuring a discussion, simply go back to the Options drop-down menu and select "Stop Featuring."
To make sure your featured discussions display on the Main Page of your Ning Network, head to the Main Page and locate the Forum box. Click the "Edit" button in the header. In the "From" drop down, choose to display "Featured" content and click Save. Now only Forum discussions you've featured will be displayed on the Main page!
Similar Articles: