If you find an interesting bit of content that you'd like to keep track of, you can use the "Follow" link to receive an email whenever there is any activity on the content item. The "Follow" link can usually be found below the Comment Wall on the detail page for that content item. The email notification will contain a link to the new activity. By default, you'll automatically follow any content you post, upload or comment on. This is a great way to stay updated and to make sure you see all comments!
You can opt to follow (and receive email notifications about) the following features either as a whole or as specified by a category, tag or member: Events, Blog Posts, Pages, Forum Discussions, Videos and Photos.
To keep updated on events, blog posts, pages or forum discussions, you will find the "Follow" link on the individual entries. Additionally, for forum discussions, you can find the "Follow" link on the All Discussions page in addition to the Discussion Category pages.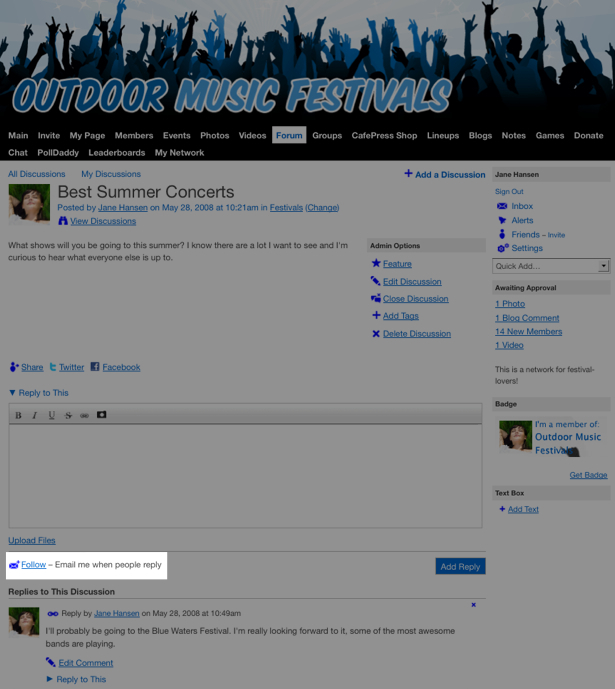 To follow content from a particular member, click on the features link beneath the member's profile photo on their My Page (such as "Videos (3)") to be taken to a page displaying all of the content that member has uploaded within that feature.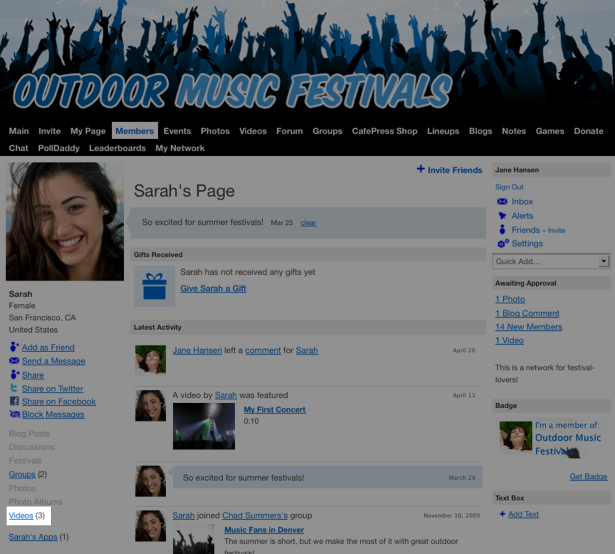 From there, you can click the "Follow" link on this page to follow all such content that gets posted by that member.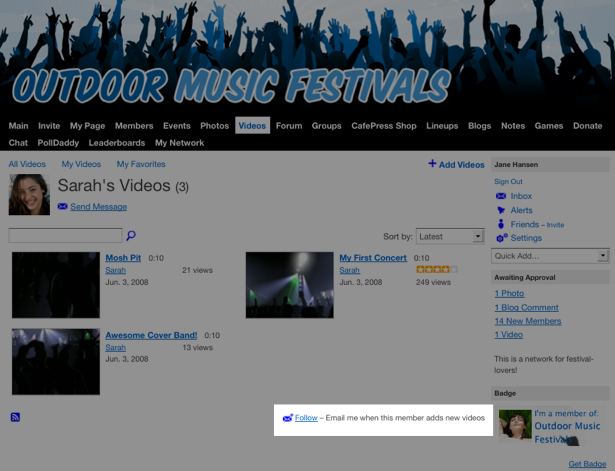 To follow photos or videos, just click the "Follow" link below the Comment Wall on the individual photo or video. If you want to follow all photos or videos posted by a particular member, go to the member's My Page and click on the "Photos" (or "Videos") link beneath their profile photo.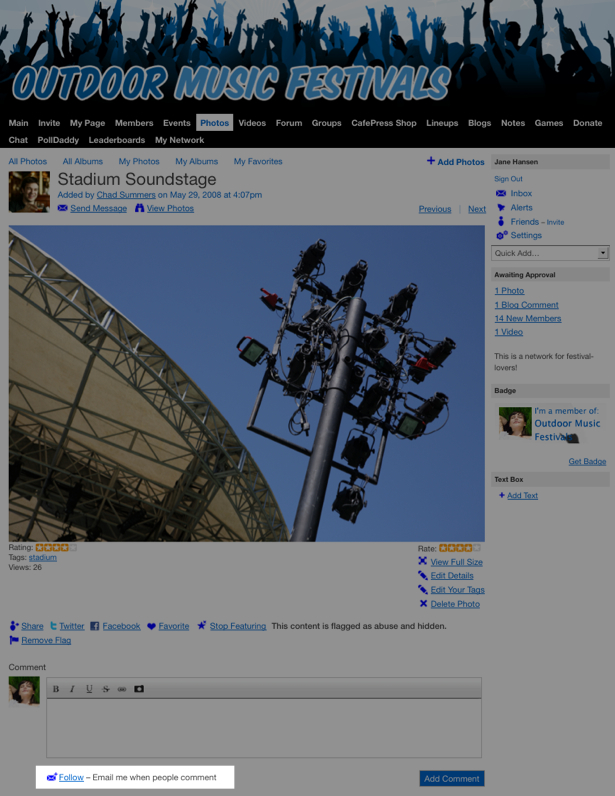 If you're already following a content item and would like to stop, just return to the item you are currently following and the link below the Comment Wall will now appear as "Stop Following." Click that link to stop receiving email notifications about new comments or activity on the content item.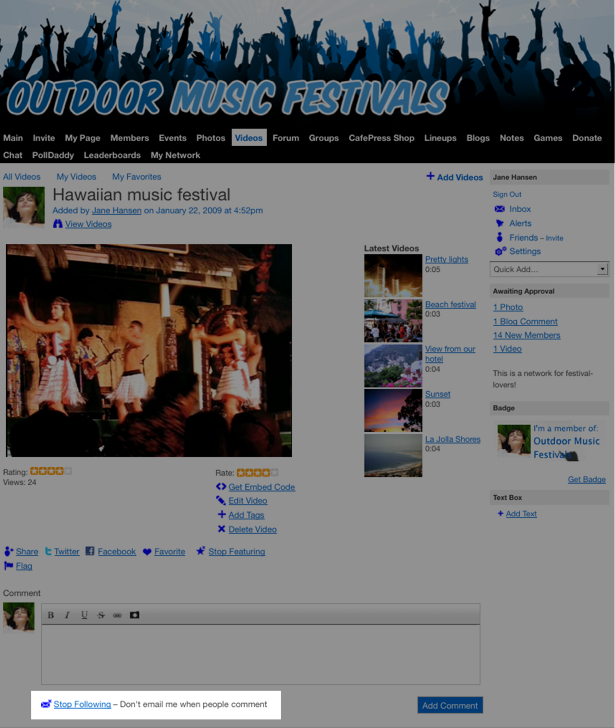 You can also control the emails you receive. See: Control Your Email Settings and Messages.
Similar Articles: