The Profile Questions feature is a great way to learn more about the members on your Ning Network!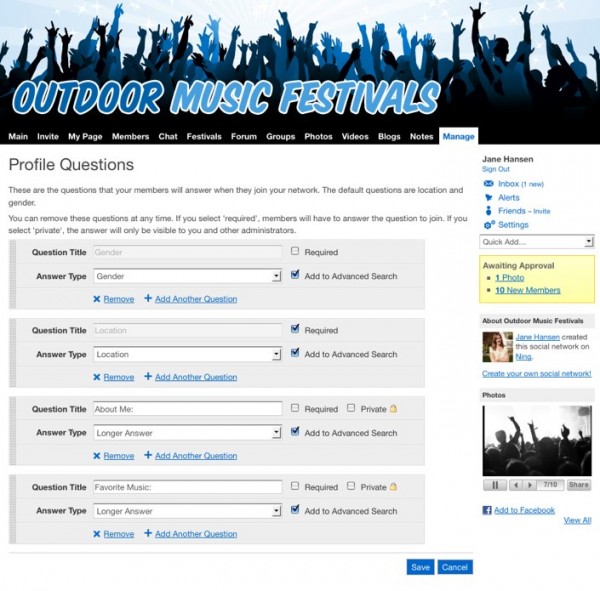 When members first join your network, they will be asked to answer the profile questions you've created. Setting up profile questions is easy, and you can even opt to make certain questions required or private. You can export the answers in order to easily gather information about your members.
Click on any of the related articles below for more information on leveraging profile questions on your Ning Network.
Similar Articles: