As we've said before, it's always easiest to start by inviting people you know who are passionate about the topic of your Ning Network. Kickstart the action by asking them to upload a few videos or photos. The first members of your Ning Network will set the tone, and your friends probably understand the reason you created your Ning Network. Having these first members be your friends means they can help make your Ning Network successful.
Beyond inviting your friends, you can let people you've met online who share your interests know about your new Ning Network. If you're already an established brand, like a band or an artist, get started with the people who care about your brand. If your fans or followers have signed up for a mailing list, invite them to join your Ning Network.
On your Ning Network, you can import contacts from your computer or webmail address book or manually type in email addresses.
To invite people, head to the Invite tab. You'll see all the options available to you, and in just a few clicks you can invite your friends to help you grow your social network.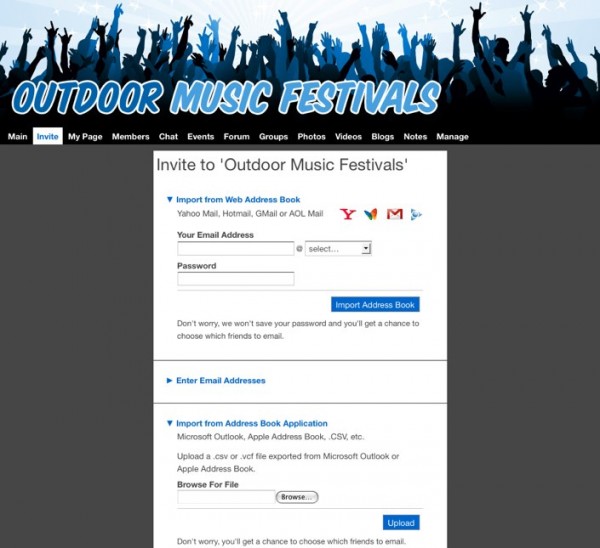 Similar Articles: