As the Event Creator, you can make your event private or public. A private event means that only invited people can RSVP and see the full Event details.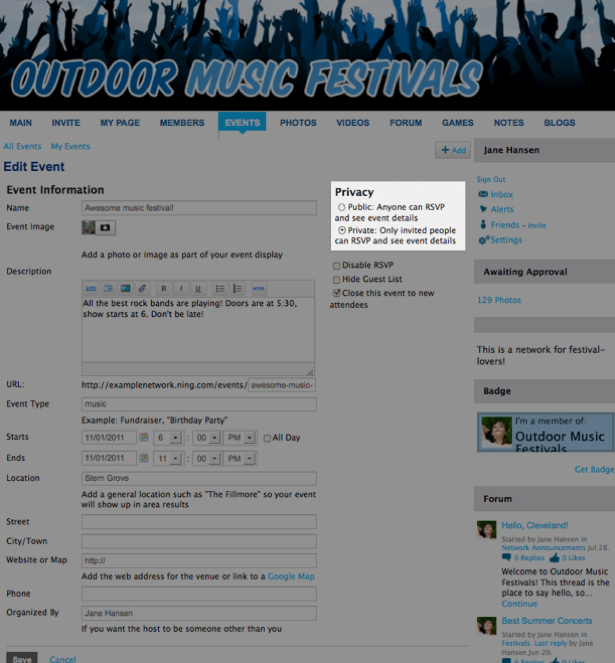 Some information about the event will still be visible to all members of your Ning Network on the All Events list if it is searched for by the Event Name, Type, Date or Location. Members who have been invited to the event can see it on their My Events page, as well. For those who have not, clicking on the Event link will bring up a page that shows the Event as being full.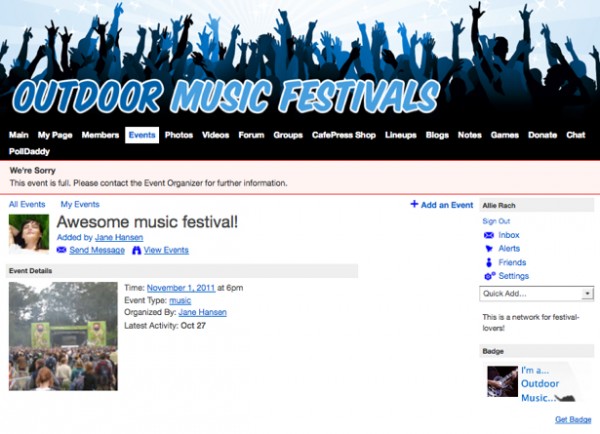 Private events were implemented to give Event Creators a choice about who could RSVP, not to create hidden or secret events. If you're thinking of creating an event, keep in mind that those not invited to a private event will still be able to see it.
Similar Articles: