To create an event, start by going to to the Events page and clicking the "Add" link.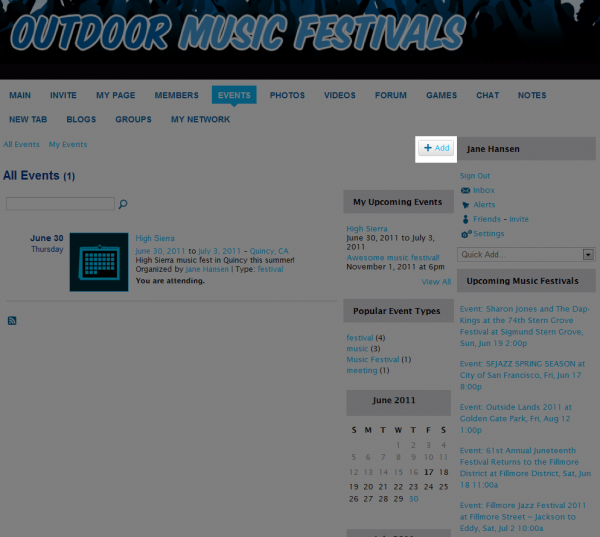 Next, fill in information about your event. If you upload an image it should be roughly square in size so it doesn't get distorted once the event is created. In the "Description" field, you can add text, hyperlinks, images and even files with the text editor.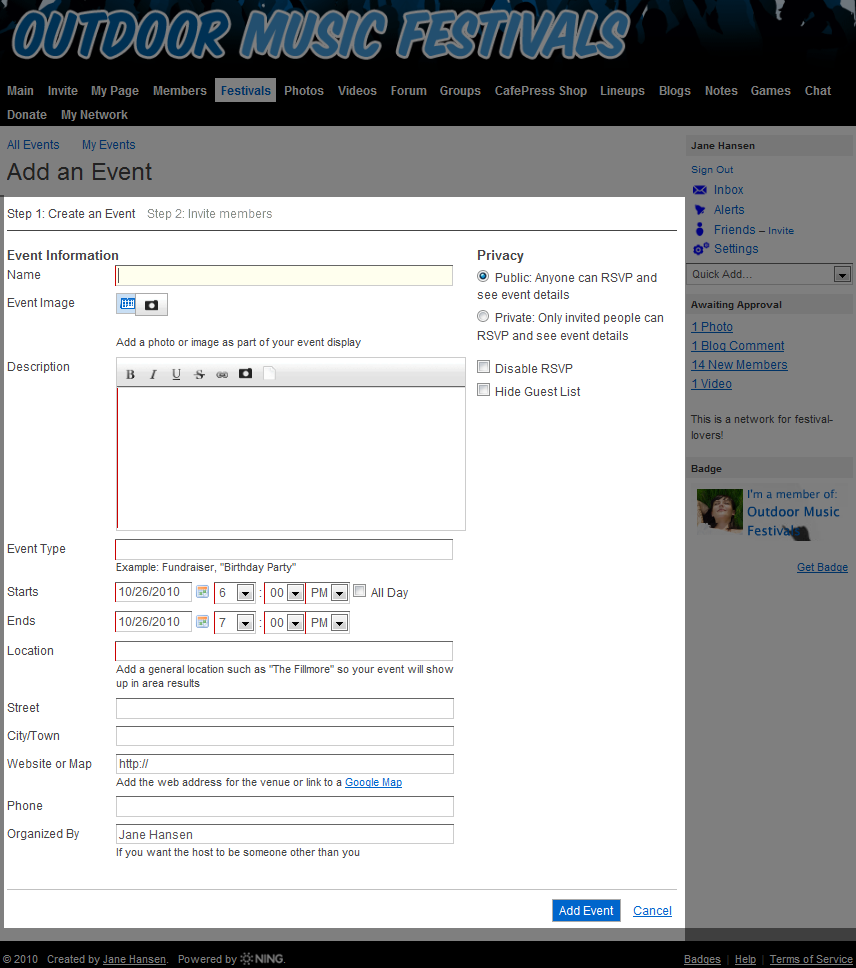 By default, any event you add to a Ning Network will appear as organized by you and will link to your My Page. However, you can change the event organizer by modifying the "Organized By" field.
You can also specify the Privacy settings for your event. Anyone can RSVP to a public event, while only invited people can RSVP to private events.
Please note that no email notifications are sent out when someone RSVPs to your event.
Some information about private events will still be visible to all members of your network, including the title, start time, event type, and organizer. You can choose to disable RSVP altogether, which will prevent members or you from seeing what people have responded with, or hide the guest list to protect people's privacy if needed.
Click "Add Event" and your event will be added to the Ning Network!
Similar Articles: