After you've created a Group, you can edit most details about it it if you need. Please note that the Group Creator cannot be changed after a group has been created.
From the Groups tab, click on the "My Groups" link to bring up the groups you are a member of. Click on the title link of any group in the list that you've created to bring up the Group Detail page. Clicking on the "Options" button, you'll see that you can edit the group, manage your members or add a page to your group.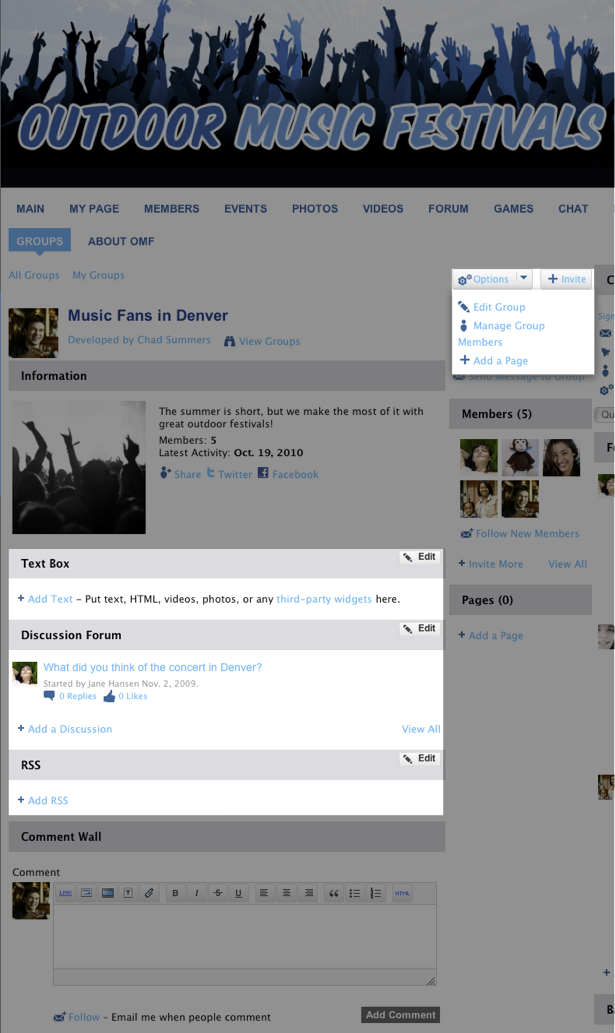 As a Network Creator or Administrator, you can additionally feature or delete a group.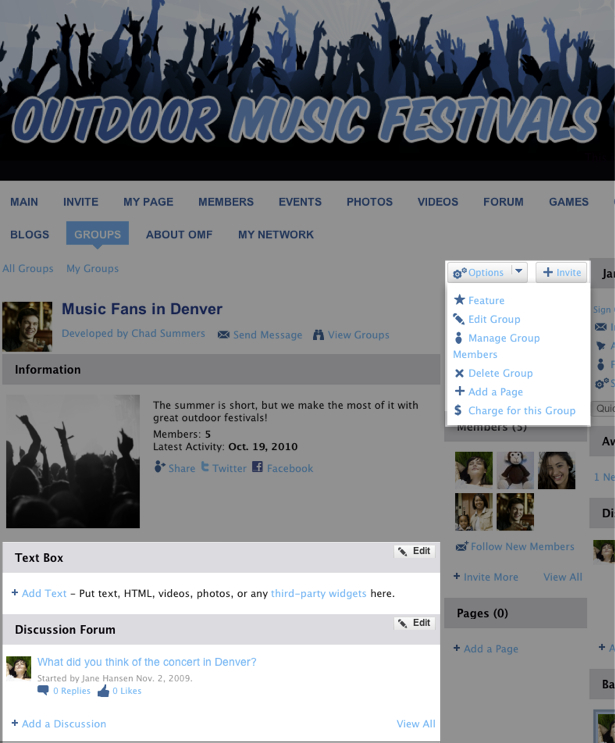 In addition to being able to add a page to your group, you can also edit or add a Text Box, Discussion Forum or RSS feed for the group. To edit these modules, just click the "Edit" button in the header or the "Add" and "Start" links beneath the header. To edit the title, description, privacy setting, who can join the group or other specifications of the group settings, just click on the "Options" drop-down menu and select "Edit Group". Checking the box next to "Allow members to send messages to the entire group" will allow group members to send broadcast messages to all members in the group.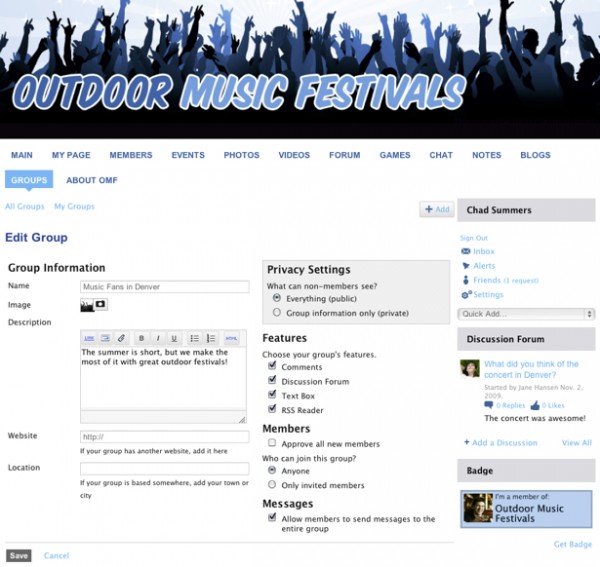 Clicking on the "Manage Group Members" link from the Options drop-down menu will bring you to a page where you can promote members to, or demote members from, Group Administrator status, or suspend them altogether.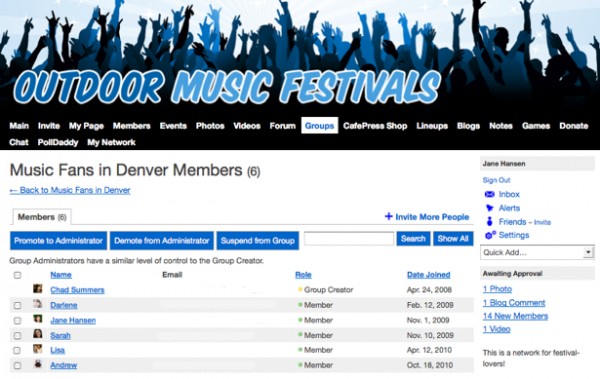 Suspending a member from a Group will also delete their forum postings and replies, by default. In the message box that pops up, be sure to uncheck the box if you want that content to remain.
Similar Articles: