If you have a Ning Plus or Pro subscription, when a members joins your Ning Network a unique "Add By Phone" email address is assigned to each member's profile. Members can use this address to send photos or videos, one at a time, to your Ning Network. If Twitter is enabled on your Ning Network, you can also post Add By Phone content to Twitter by checking the box. If your cell phone has a camera and email, this is a great way to add photos or videos to your network while on the go! Any photo or video you send in to your unique Add By Phone email address will be added to the network and attributed to you.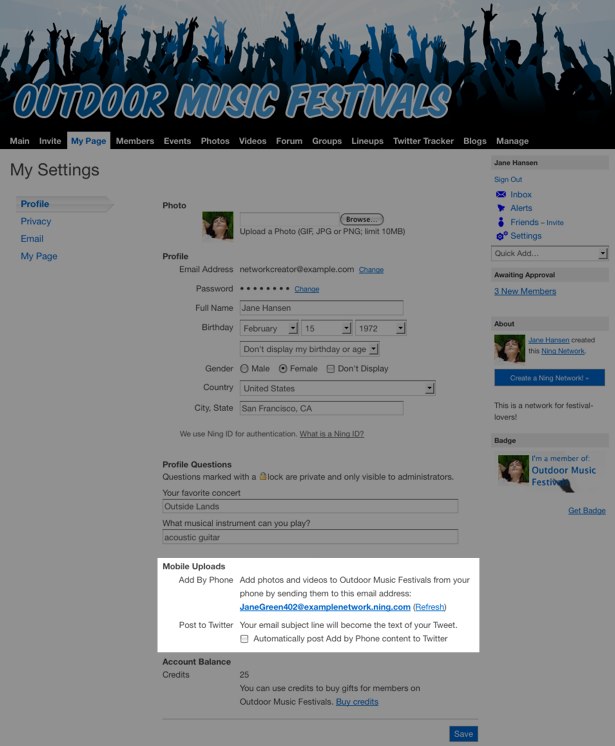 To find your Add By Phone email address, click the "Settings" link to head to your profile page area. At the bottom of the page locate the "Mobile Uploads" section. You'll find your email address under "Add by Phone." It should look like a combination of your name on the Ning Network and a few numbers and the domain will be the URL of your Ning Network. If you have a domain mapped Ning Network, you will need to set up a new MX record with your registrar in order to use this feature.
When you send in photos or videos using this address the subject of your email becomes the title of the photo or video and any text in the body of the email will be added as the description. The subject will show up in your Tweet if you elect to post to Twitter.
Similar Articles: