When you suspend a member from your Ning Network, their status is changed to "Suspended."
Suspending a member without deleting his or her content will allow for there still to be a Profile Page for this member. While the member will no longer appear in the Members list, you will still be able to search for this member in your Members directory.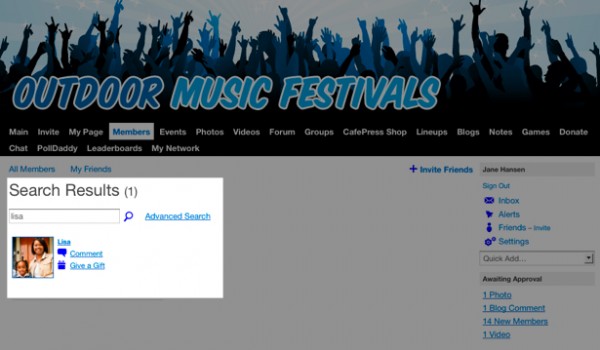 You will also still be able to access this member's content through the links in the left-hand column of the member's profile page.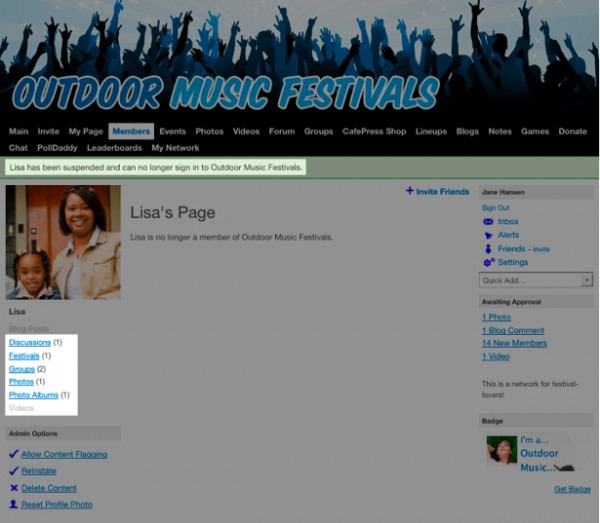 If you suspend a member and choose to delete his or her content at that time, all of that content will be deleted immediately and cannot be retrieved at a later date. A suspended member whose content has been deleted will no longer have a profile page on your Ning Network.
The suspended member may continue to show up under the Members tab for up to five minutes after the content has been deleted. This is because the Members tab is cached (i.e. stored in memory). Once the cache refreshes, the suspended member will no longer appear under the Members tab on your Ning Network.
Similar Articles: