How to Grow an Online Community (Recorded for Those Who Missed It)
Community
Guides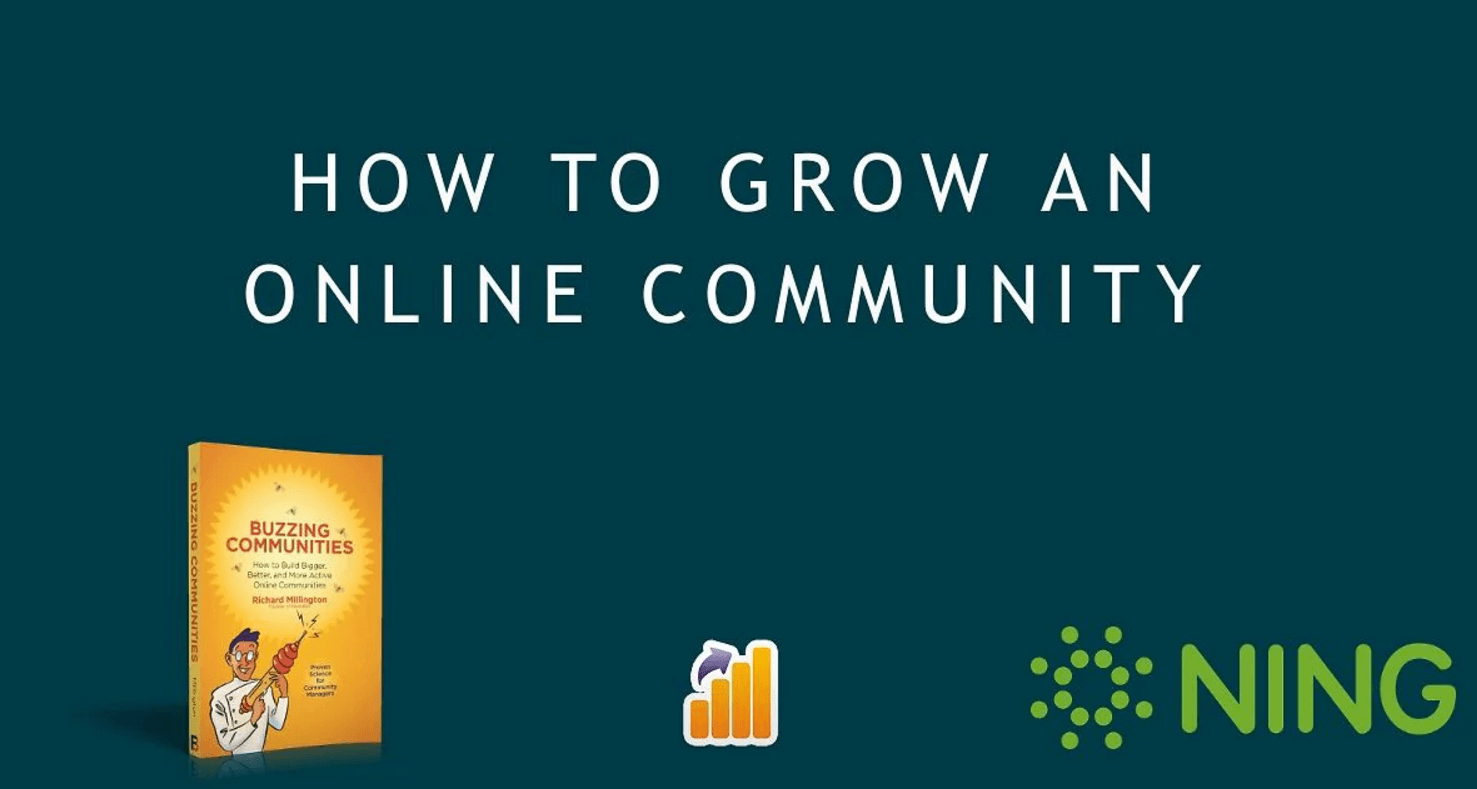 This week, we held the second webinar in our series with Richard Millington, one of the most respected voices in the field of community management. The first one was about increasing activity, and it was definitely the most successful webinar Ning has ever held.
If you missed it, you can find it on YouTube or Vimeo. I absolutely recommend sitting down with a cup of something and watching it if you want to hear about increasing engagement in your community. It was a good one.
This one was a good one, too! And, like the last one, Richard gave away a PDF version of half of his new book, Buzzing Communities: How to Build Bigger, Better, and More Active Online Communities. I've been reading the book (and online reviews of the book) and it's getting a great reception, as it should. It's got a lot of advice that no one tells you when you start out managing a community, but even better than that it points to a lot of social science studies that put data behind ideas and hunches.
Richard has a knack for pointing out things that question conventional wisdom and make you realize that conventional wisdom can be completely bogus. Simply put: His book is an excellent resource, and we're thrilled to have Richard sharing his expertise with Ning Creators.
Or anyone else! Richard's talks aren't specific to Ning. Whether you're a Ning customer, someone who runs a community on some other platform, or just someone who's curious about how community works — or should work — we hope you'll get something good out of this talk. Give it a watch!
How to Grow an Online Community from Ning on Vimeo.
A few things covered in this talk:
Should you grow your online community? You might be surprised to hear a contrary view from Richard when it comes to some kinds of communities.
Assuming you can answer that last one in the affirmative, Richard gives you 5 reasons you should grow and 4 channels you should use.
Word of mouth, promotion — and how to make sure all that effort isn't wasted.
Very few people are able to effectively convert visitors into members. Richard shows you how to ensure more registered members participate.
Let's start creating a social network on the Ning website builder: https://www.ning.com/website-builder/