You can customize the URL of uploaded HTML pages to make them more accessible. After uploading an HTML file, head into the File Manager. Next, click the Customize URL Link button for any HTML page you've uploaded.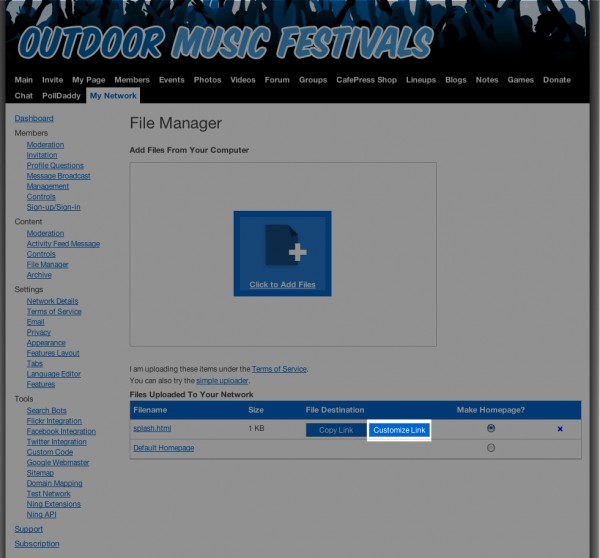 You will be presented with a Customize Link box with the Permanent Link location and an empty text box under the Custom Link header. Add whatever custom URL you'd like and click Save.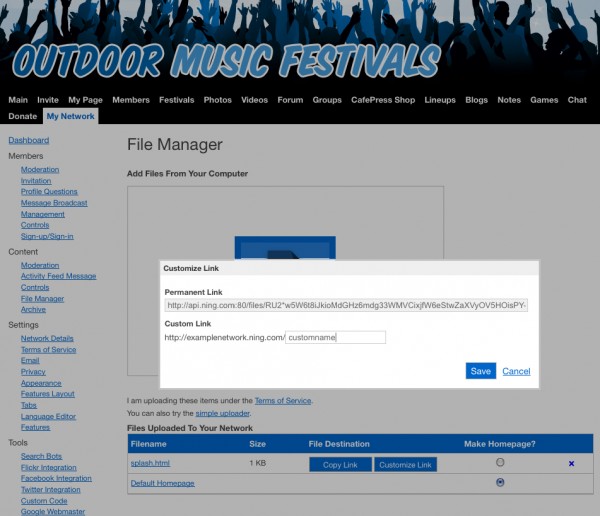 You can now type that custom link into your web browser's address bar and access the HTML page directly. You can also link to that page somewhere on your network or add the text in the Custom Link box preceded by a slash (/) as a new tab for your network!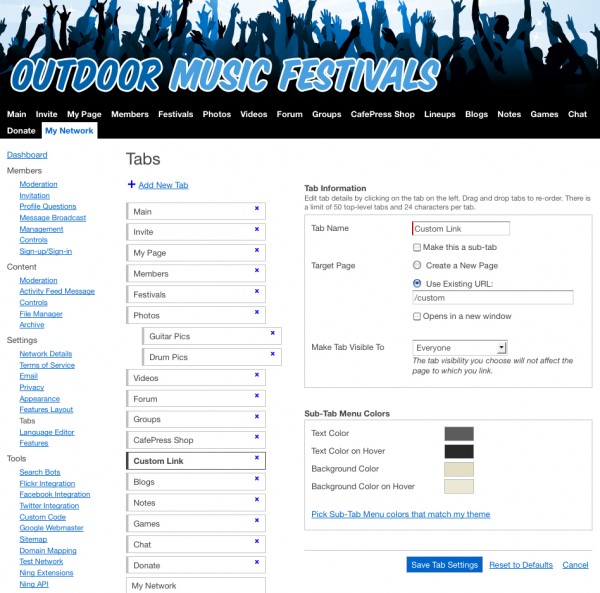 If you try to give your HTML page a custom URL that is already in use by a Ning Network feature or another custom URL, you will presented with a warning that you are about to override an existing URL. If you select OK, the custom URL will take precedence over existing URLs. If you override a Ning feature, such as Photos, you can go back into the File Manager and remove the custom URL to get that feature back. Keep in mind that only HTML pages can be assigned custom links.
Similar Articles: