An embedded widget is a piece of content from an outside website that's placed directly into your Ning Network, just as it appears on the external website. This can be a video from a video hosting service like YouTube or Hulu, a game or application that adds a new functionality, or even a media player from a different Ning Network. If you have embedded a video (or added an image) from another Ning network, please keep in mind that this code or content may be lost if that network removes it at any time.
Embed a widget
Widgets are added with an embed code that comes from the source of the content. For example, YouTube shows the "Embed" button for its videos below the player.  Click that button to reveal the full embed code, which you'll want to copy.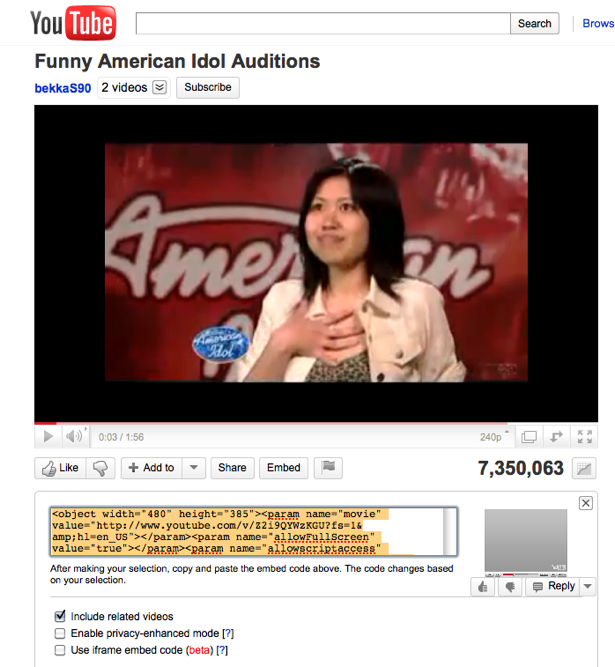 To embed the video, just copy the embed code and paste it into a text box or page on your Ning Network. Using the text editor, you can click on the HTML button to bring up the HTML view, and just paste your embed code in there directly: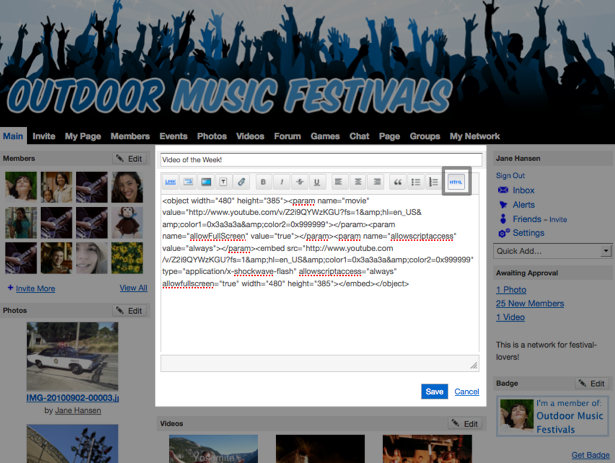 You can also click on the video file icon to bring up a pop-up window to drop your embed code in: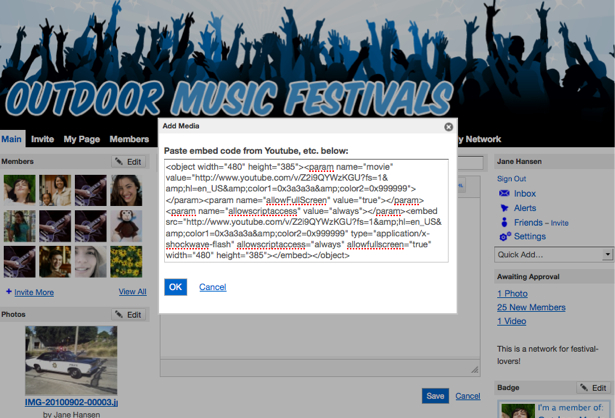 When you have added the embed code and any text that you'd like to include along with it, click the "Save" button in the text box or the page you've added it to.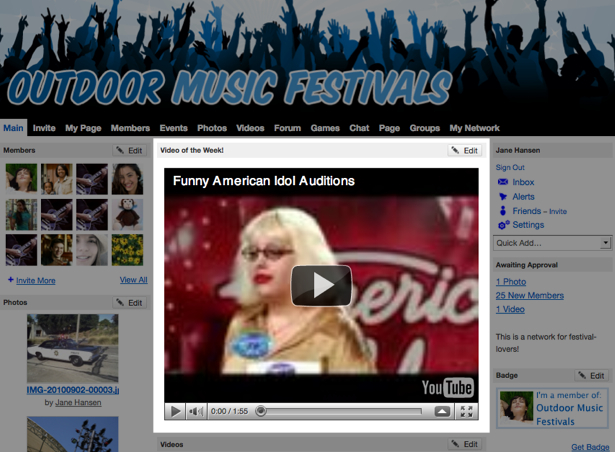 Widgets and loading times
Widgets can be very helpful because they're an easy way to add content and functionality. Widgets do, however, slow down the loading times of pages because they have to load in addition to the rest of your content. The more complicated the widget, the more it will slow down your load time, and complex widgets like games and media players can be detrimental for this reason.
Remove a widget
If you want to remove a widget from your Ning Network, just remove the embed code you added to your text box or new page. Click on the HTML button to see all the code that has been added to the text box. Embed codes usually begin with <object> and end with </object>, so that's what to look for if you've forgotten what part of your content is the embed code: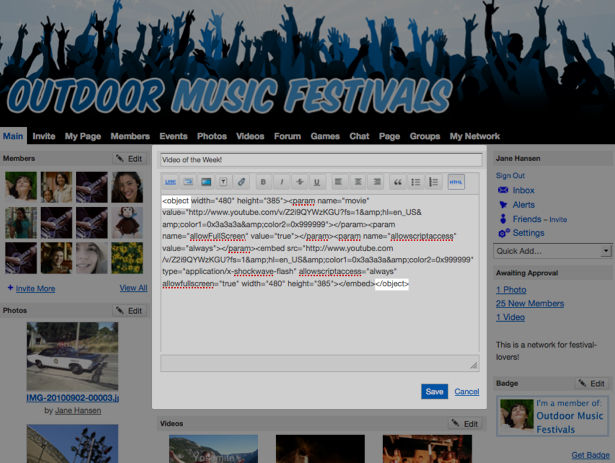 Just delete everything in between those two tags. Click "Save" and your widget will be removed.
If you need to remove a JavaScript widget media player, you might need to look for <script> …</script> tags.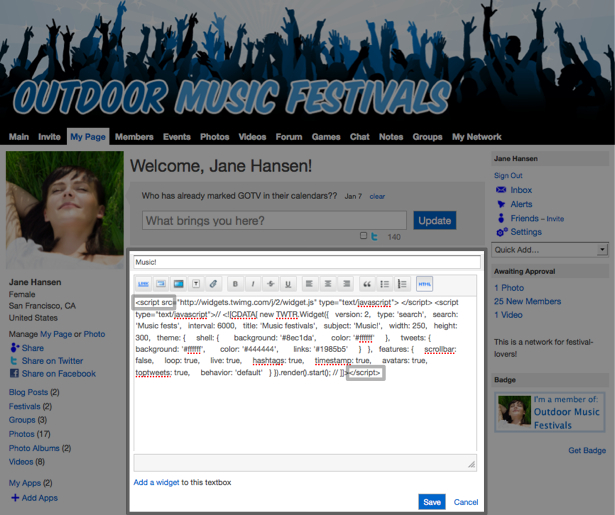 Too many widgets can cause problems. If you find yourself unable to save your changes to your text box, you might have too much content in there. Try copying and saving it to a file on your computer, then delete all of the content in the text box, and start over.
Similar Articles: