Widgets are small bits of HTML code that offer you even more features and functionality on your Ning Network. You can quickly copy and paste them into any text box, comment, forum discussion or blog post. To add them to your My Page, just look for the text box.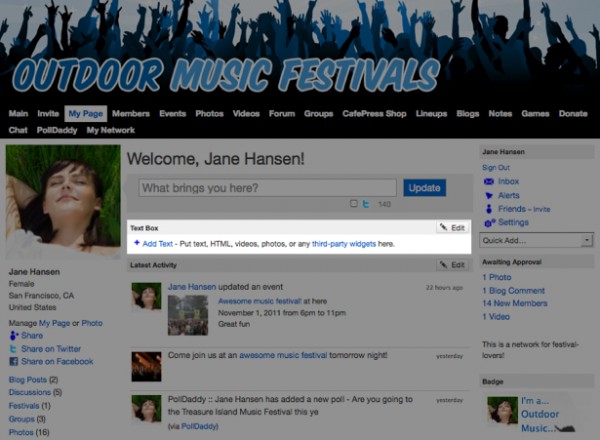 Click on the "Edit" button on top of the module to expand your text box. Then, click the "HTML" button all the way to the right of the toolbar and paste in your widget's embed code.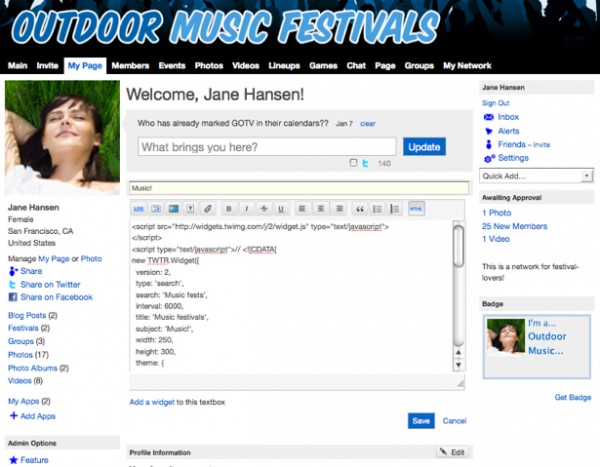 Click "Save" below the module to reveal your new widget.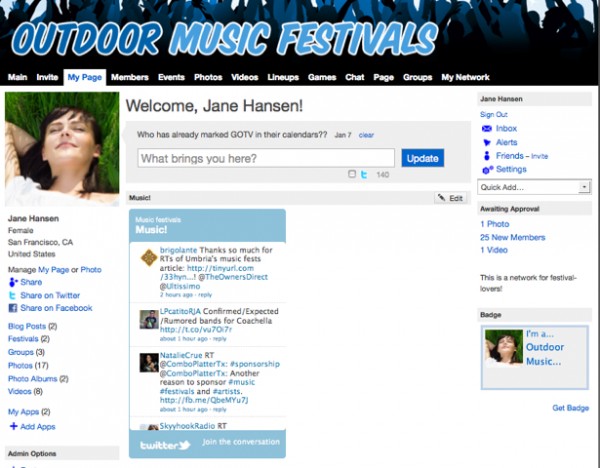 You can have up to five widgets or media items in a single text box. More than that will cause it to break. To avoid encountering any issues, validate your HTML first using a validator such as http://validator.w3.org.
If you're looking to add features of functionality to your Ning Network, check out the following widget providers:
Similar Articles: