Change the name of your Ning Network as it appears at the top of your Ning Network, in email notifications and elsewhere.
Head to your My Network tab and click on "Network Details" under the "Settings" section. Enter the name you'd like to have appear at the top of your network in the "Network Name" field. Click "Save" and you're done!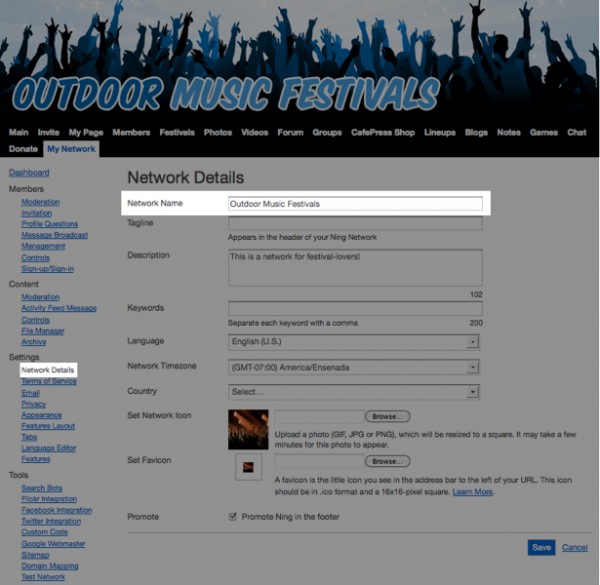 While you can't change the "ning.com" web address of your Ning Network, Using Your Own Custom Domain to mask it is always an option (for Plus and Pro networks).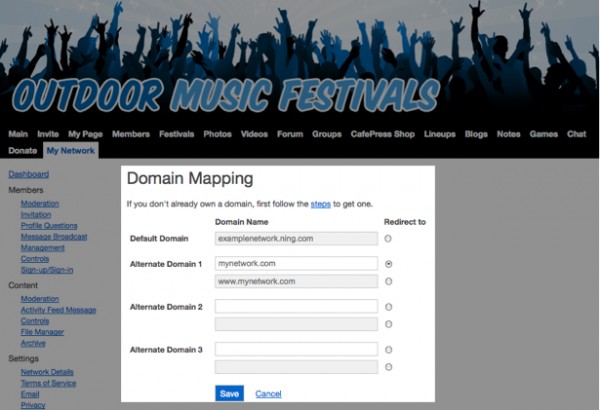 You are welcome to start a new network at a new web address, but will not be able to transfer content from one Ning Network to another. If you choose to start a new Ning Network, be sure to cancel your old one.
Similar Articles: