You have full control over the comments that other members publish to your blog posts. By default, any member of a Ning Network can comment on the blog posts you write on that Ning Network. You can change this default setting so that only your friends can comment on them, or allow only yourself to comment on them if you'd like.
To control who can comment on your blog post, go to your Settings in the right column of your Ning Network and click "Privacy" on the left.  Under the "Moderation" section you can choose who can comment on your blog posts and whether you'd like to approve those comments before they're published.  Click "Save" at the bottom of the page to activate these settings.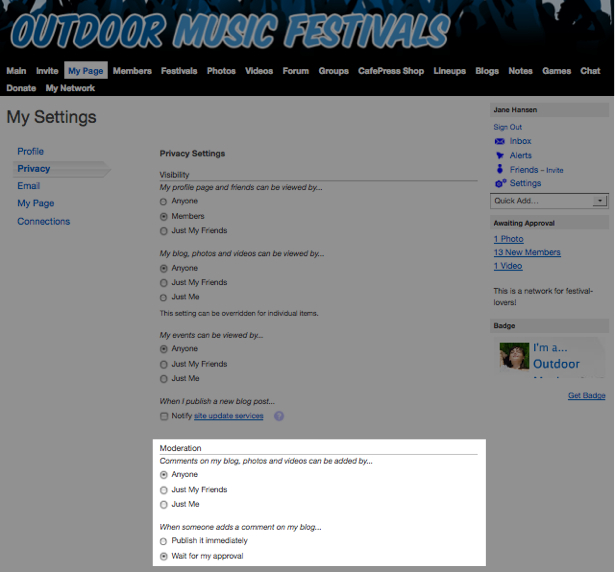 If you've chosen to receive notifications when you have new comments to approve you will get an email letting you know that another member has commented on your blog post.  When you sign in to the network, you'll see an alert in the right column linking you to that comment.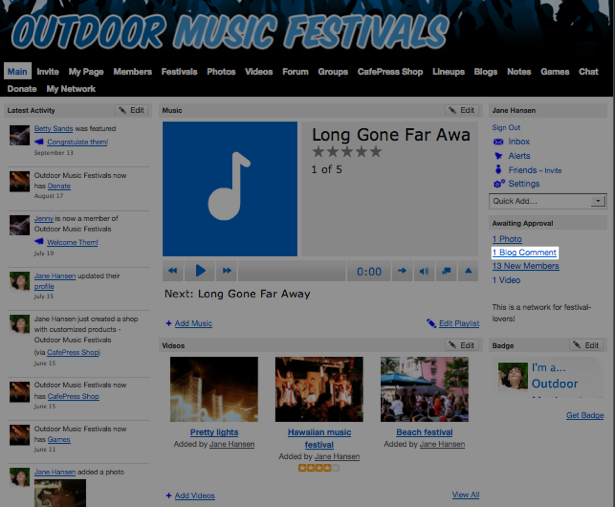 By clicking on its link in the right column, you can review the comment and choose to approve or delete it.  New comments are highlighted so you can find them easily.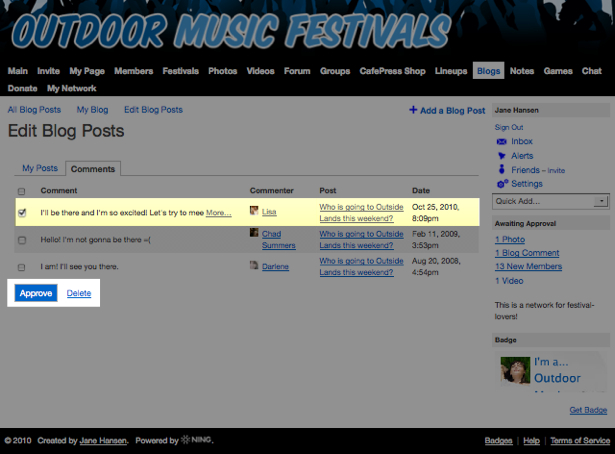 Check the box next to the comment you'd like to approve or delete and then click the appropriate button at the bottom to finalize whether you'd like to post it or not.
Let's start create a blog with Ning: https://www.ning.com/create-a-blog-2/
Similar Articles: