Blog posts are a great way to share stories and express yourself right on your My Page. While discussion threads on your Ning Network are about community discussion, your blog is about you. Any blog post you add to the network will be compiled here on your profile page.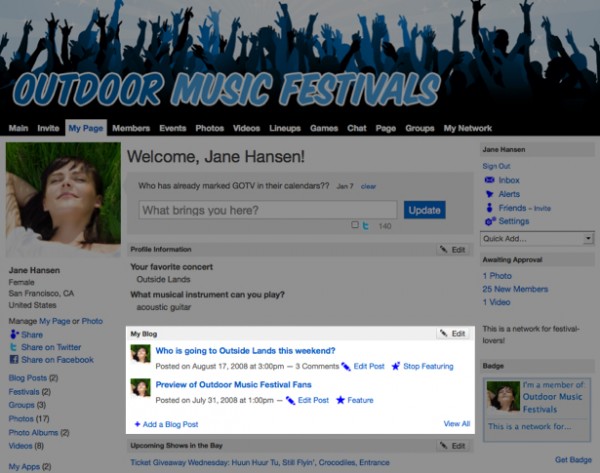 To get started, go to your My Page and locate the "My Blog" module in the middle column or link on the left hand side. Click the "Add a Blog Post" link. You can also click on the "Add a Blog Post" link from the main page, or the "Add" link from the All Blog Posts page itself.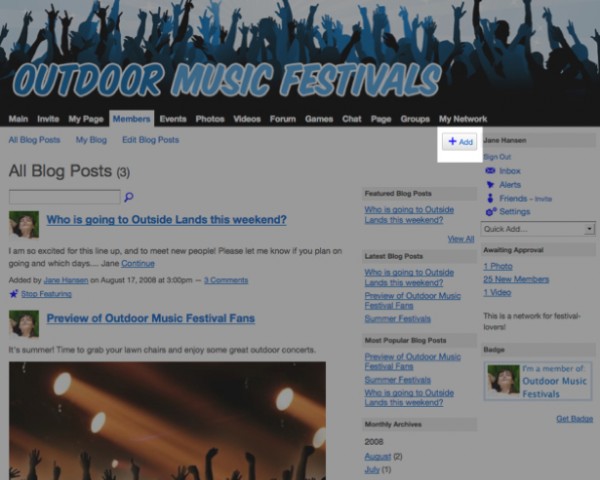 You can add text, links, images and even video embeds to your blog post using the text editor. You can also select the privacy of your blog post to allow anyone on the Ning Network to view it, just your friends on the Ning Network, or just you. Click "Save as Draft" if you need to pick up the post later and want to save it. "Preview" will let you see what it looks like when posted, while "Publish" will publish the post immediately. If you want to publish it on a specific day in the future, select the radio button next to "Choose a date and time" and enter your desired date below. To notify people on Twitter or Facebook (if these options have been enabled on your network) about the event, check the box next to the relevant icon, and add a message.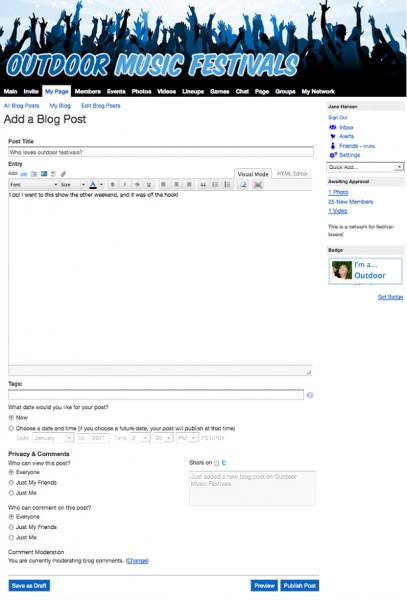 If you find you need to edit your blog post after you've published it, please see Edit Your Blog Post.
Let's start create a blog with Ning: https://www.ning.com/create-a-blog-2/
Similar Articles: