Using the Tabs & Pages feature, you can choose the visibility settings of the tabs on your social network. You can make the tab visible to Everyone, Members, or Administrators only.
To set the tab's visibility, select a tab in the Tab Manager,and choose the option you desire from the "Make Tab Visible To" menu. Then, click the "Save Tab Settings" button after you're finished making changes.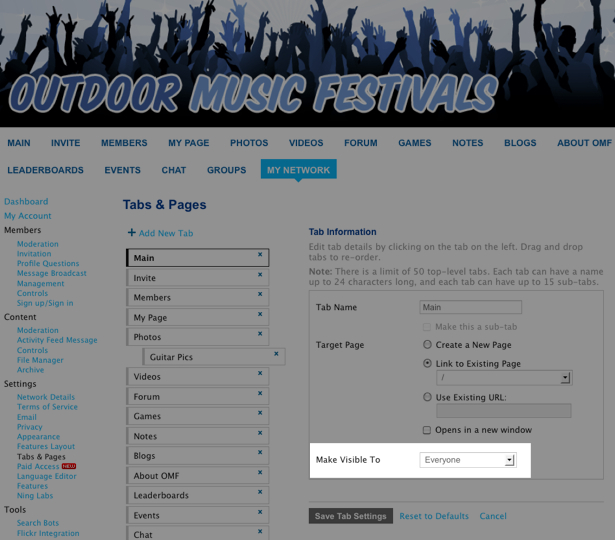 Keep in mind that making a tab invisible isn't the same as making it inaccessible. Anyone who knows the URL of the page that your tab links to will still be able to access the page. Privacy settings can be set for content on your network in the content's edit page directly, through profile page settings or overall through network privacy settings.
Similar Articles: