When you join a Ning Network, you can browse all of the existing members or even search for specific members with your same interests. The Members page will show the names, Profile Photos and answers to any featured Profile Questions of all members on the Ning Network.  You can click on any member on that page to see their My Page if it's public.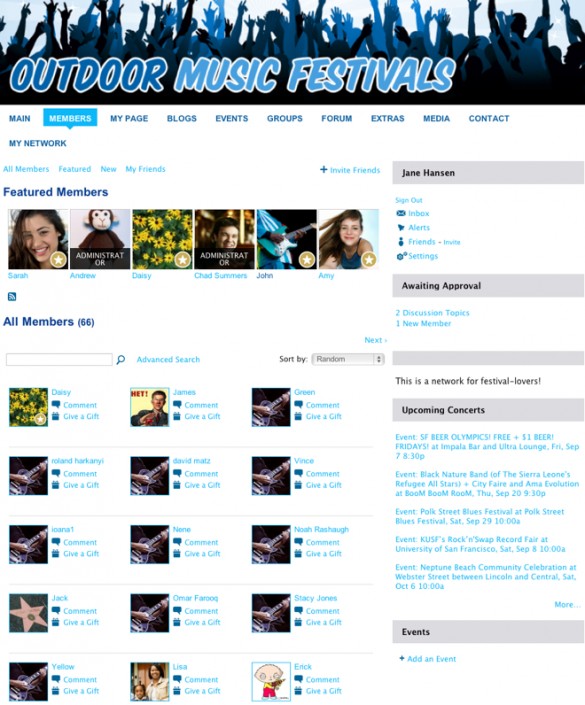 As the Network Creator, you have full control over who joins your Ning Network. You can moderate membership so prospective members need to apply to join, suspend anyone if you wish and promote other members to administrators to help you moderate your Ning Network. You can also feature members on the Members page of your Ning Network, which is a great way to thank members for their participation and encourage others to contribute.
Check out the related articles for more information about the Members feature on your Ning Network.
Similar Articles: