When you're messing around with your Features Layout, this is probably the most important thing to know: Anything you place in the green box will appear on every page of your network. If you already know your community is going to go nuts over the Forum, consider dragging it to the green box. If you'll have active bloggers, you can display recent or featured blog posts everywhere using the green box. The key to driving member interest is having constantly updated content throughout your network, so placing rich media, popular features and quality content on every page of your network can inspire people to contribute in a thoughtful manner.
You can pull any combination of features into the green box. For example, you could display featured photos, events, recent blog posts and an ad for a local business. You can also use an empty Text Box to embed a Twitter widget, your latest Instagram photos, or your organization's mission statement. Or, let your members shine and show off the top content with a Leaderboard.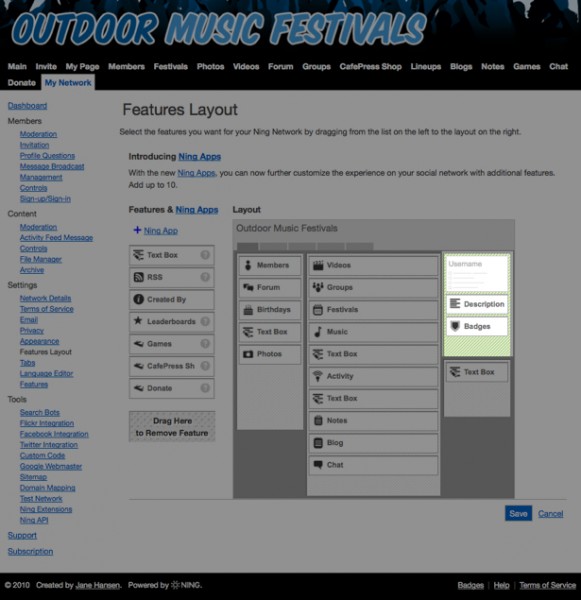 When all features are placed as you'd like, click the "Save" button at the bottom of the page.  Any features placed in the white portion of the right column will show on the Main Page only.
Similar Articles: