As a Network Creator, you have a lot of control over your Ning Network's Latest Activity feed.  You can choose where to display the Latest Activity feature on the Main Page of your Ning Network, how many events are displayed, which categories of events appear in the Latest Activity feed and you can also add facts or announcements about your network to the feed.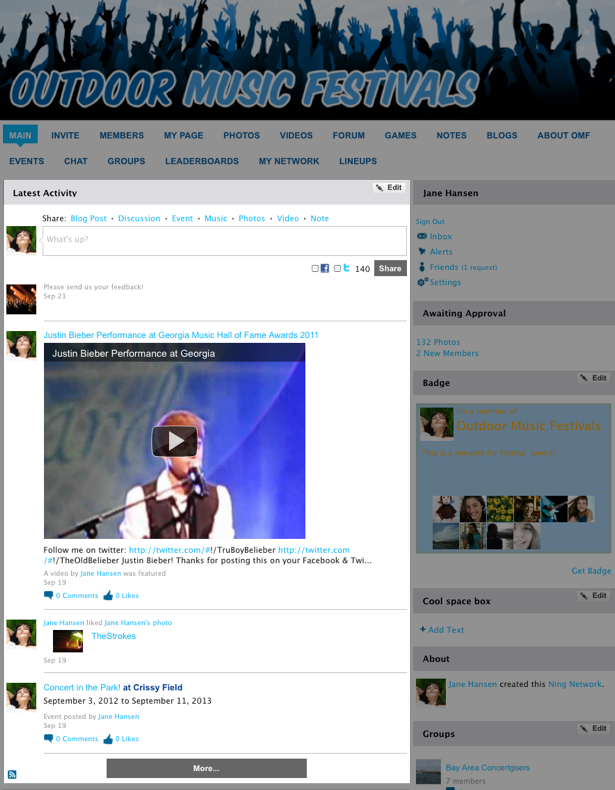 To see more Activity Feed items, click on the "More" button that appears at the end of your activity stream. Clicking this will load however many more items you have set the feature to display. If the Latest Activity feed on the main page is set to display four posts, clicking on the "More" button will load four more items in the feed, then.
To add Latest Activity to your Ning Network, head to the Features Layout page in your My Network tab and drag the "Activity" box from the list on the left into the position you'd like on your Ning Network on the right. If your Ning Network is really active, you can show it off by placing the Latest Activity feed at the top of the left or middle column. Click "Save" when it's positioned as you'd like.
To choose how many entries appear in the Main Page Latest Activity feed, click the "Edit" button in the module's header. In the "Show" dropdown, select the number of activity items you want to appear on your Main Page.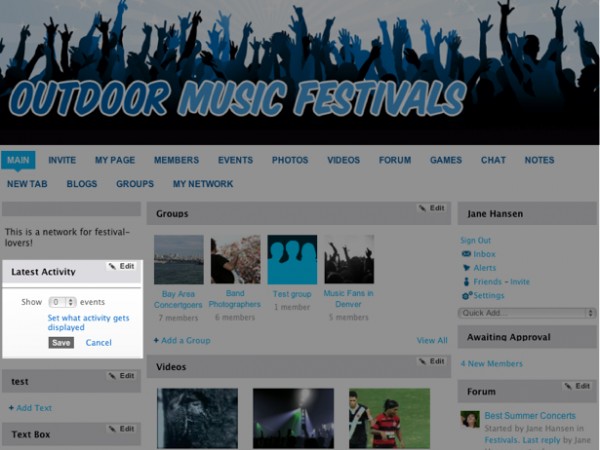 If you choose to display "0" events, the module will not be visible to your members.
To delete an event in the Latest Activity feed, just hover your mouse over the activity you'd like to remove and click the "x" that appears next to it.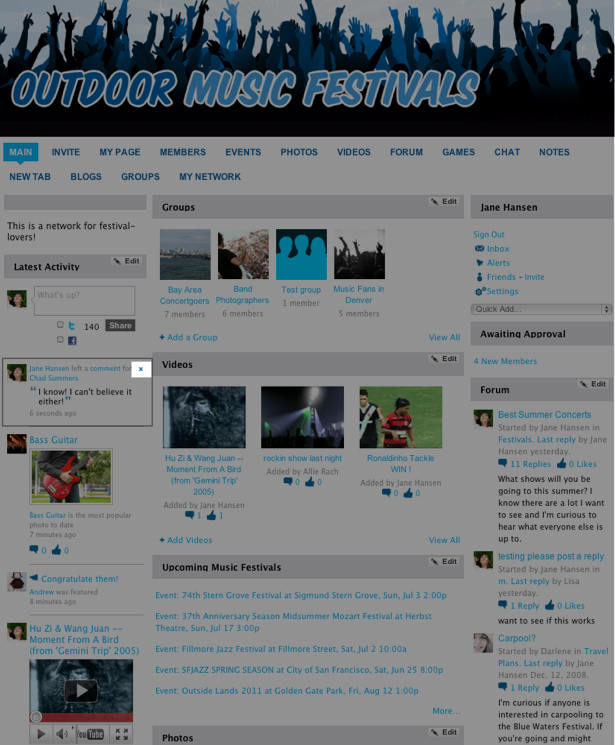 If your Latest Activity module is in the middle column, hover your mouse over the date for an activity item to get its "x" to appear.
To control which items appear in the Main Page Latest Activity feed, see: Control Content in the Latest Activity Feed.
Similar Articles: