You can easily send messages to guests of your event. On the event detail page, click the "Send Message to Guests" link in the Options drop-down menu.
Choose which guests you'd like to send your message to and write your message below. Click "Send" to send the message!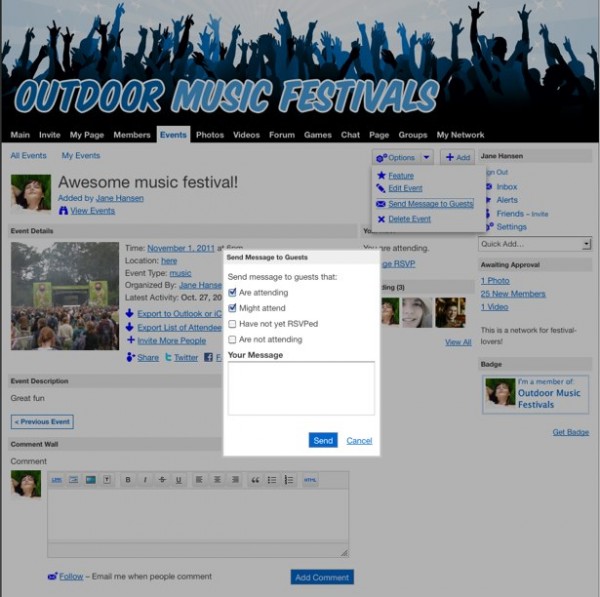 Please note that as the event creator, you will not receive a copy of the broadcast message you send out to your guests.
Similar Articles: